Chevrolet has done it again and so have we at Black Duck SeatCovers, with the release of the new seat cover pattern for the March 2020+ Chevrolet Silverado 1500 Dual Cab just released in our range.
Chevrolet has taken the hardest working of their range and made it lighter, larger and stronger for the Australian market. The Chevrolet Silverado is a beast of a rig and has large, spacious seats, which are perfect for road trips!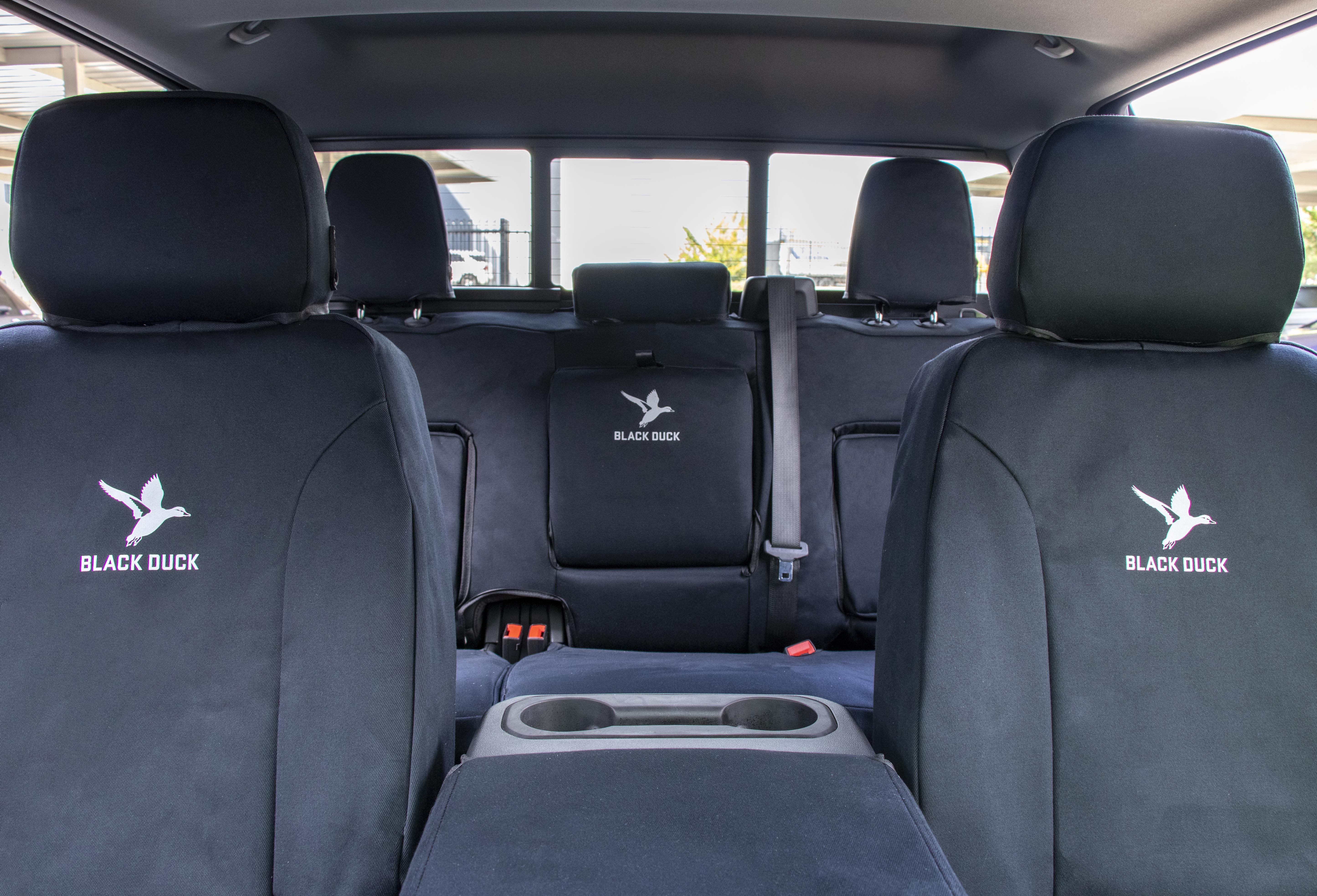 Sometimes, here at Black Duck, we think some car manufacturers like to put our tailors through their paces by coming up with some unusual ideas. The Silverado has seat fitted airbags which is no problem for our team, but the rear bench has something we have never seen before.
As described by the Chevrolet Silverado's website the rear bench comes with "segment-first rear-seatback storage compartments". Now, in laymen's terms, two little storage compartments in the backrest of the rear bench and there is a drop-down centre armrest with cup holders to accommodate for too!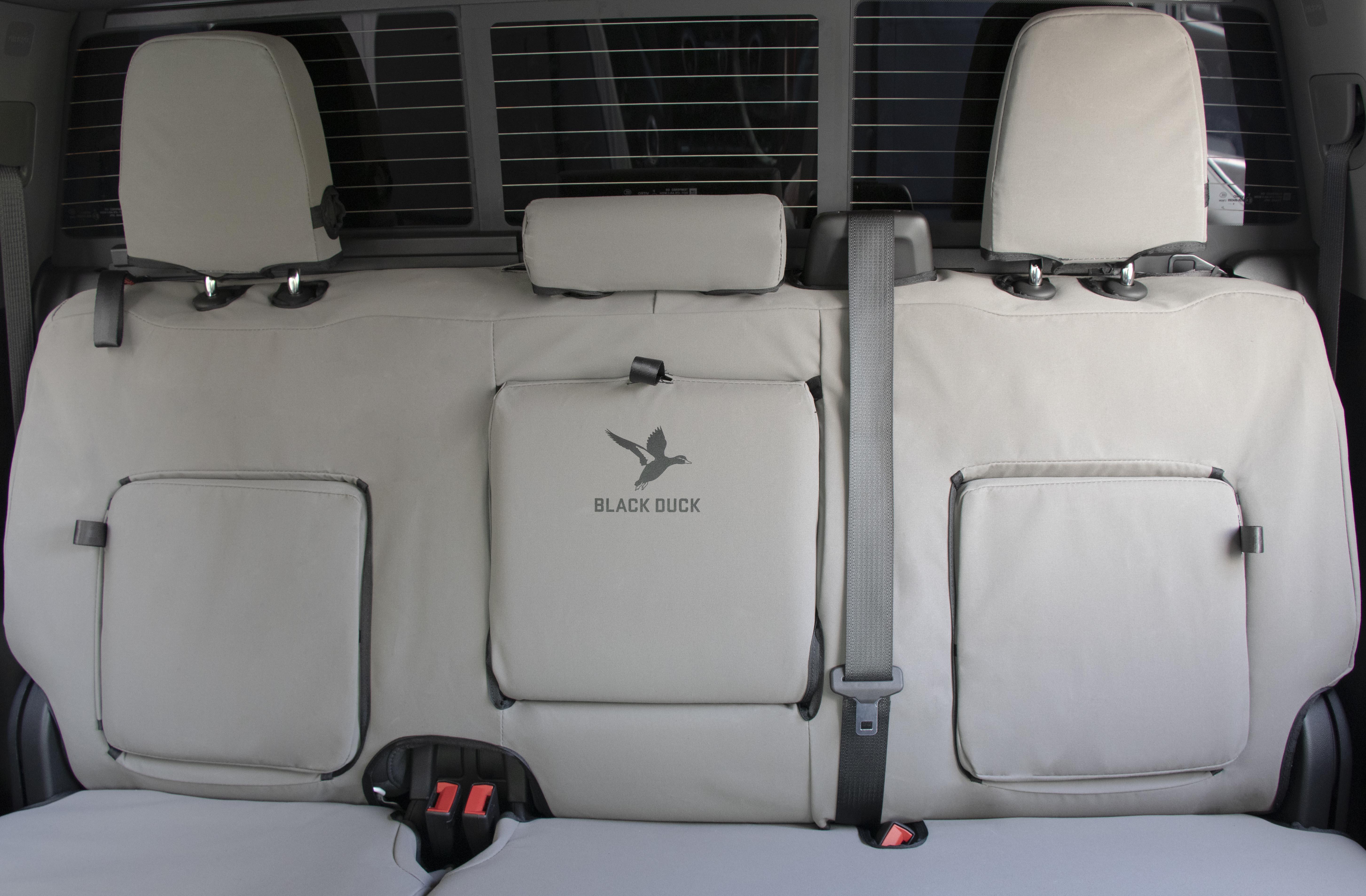 These little units really complicate things for our skilled tailors who create the seat covers, because their main goals are fit, protection and style. Luckily for all of us, our tailors are experts and they have figured out a way to keep the feature and still offer an amazing fit, the ultimate protection all whilst keeping the seat covers looking modern and stylish.

Our tailors didn't stop there, they have also created a pattern to protect the centre console from dirty elbows, puppy paws and have allowed access to the rear bench armrest and cupholders. Scroll through these images to see our tailor-made finish, click to enlarge.