Everyone has been talking about the new Suzuki Jimny! The hype around the Jimny has been insane! With photo leaks going viral and everyone whispering and wondering about what the new features will be. Here at the Black Duck headquarters, we were most excited to find out about the seats!
As soon as our local dealership received their Jimny, our Tailor grabbed his toolbox, jumped straight into the Black Duck van and was there within the hour, eager to start creating the patterns!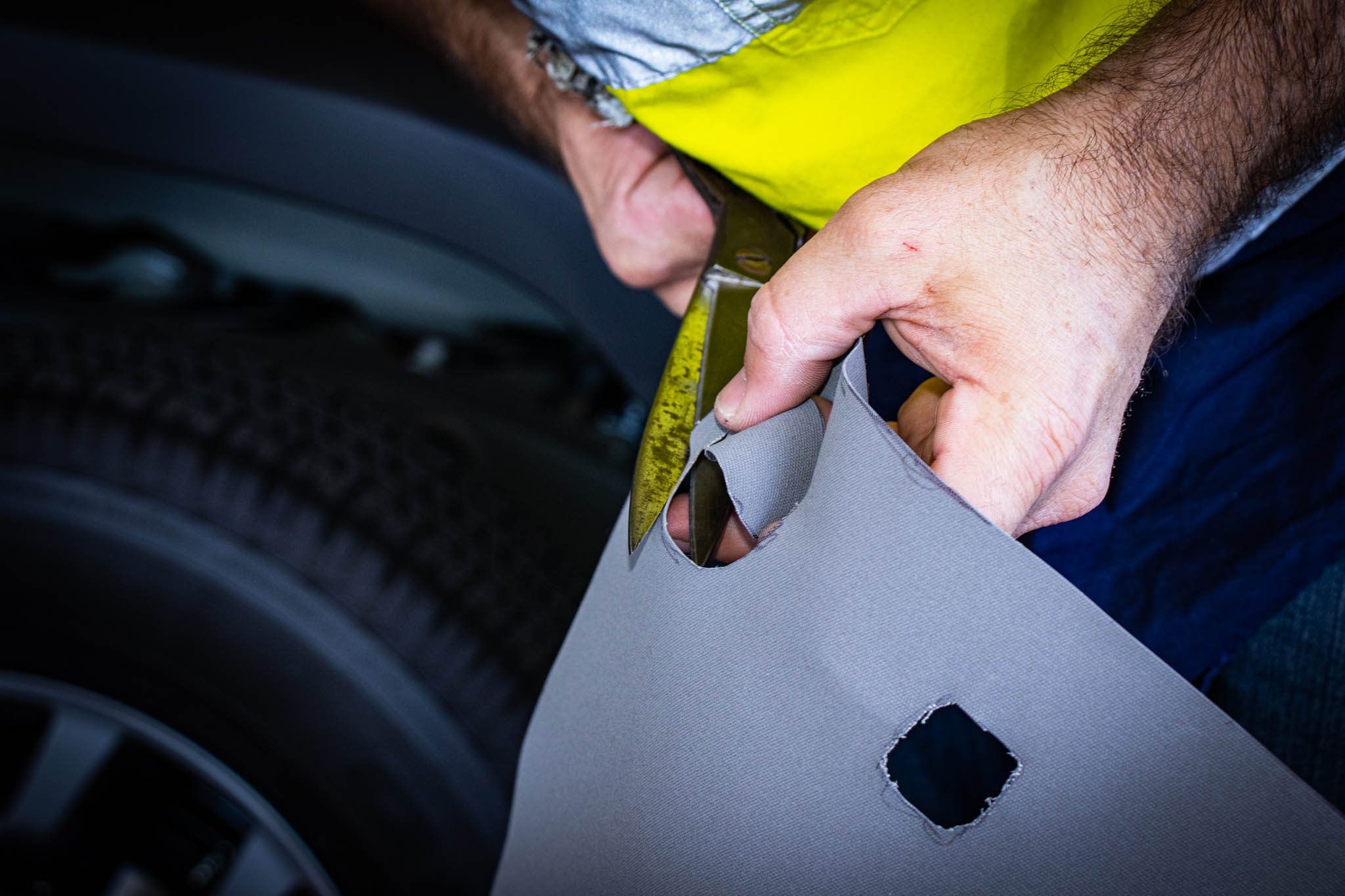 Our Tailor is a fan of the driver and passenger buckets, the seats have clean lines, a tidy design and a classic finish, making this an enjoyable creative process.
The driver and passenger buckets come equipped with side fitted airbags increasing the safety level from the previous generation, which we think is an amazing feature to have in modern vehicles. Our seat covers are air-bag compliant and certified to ensure the safety of the occupants in the case of an emergency.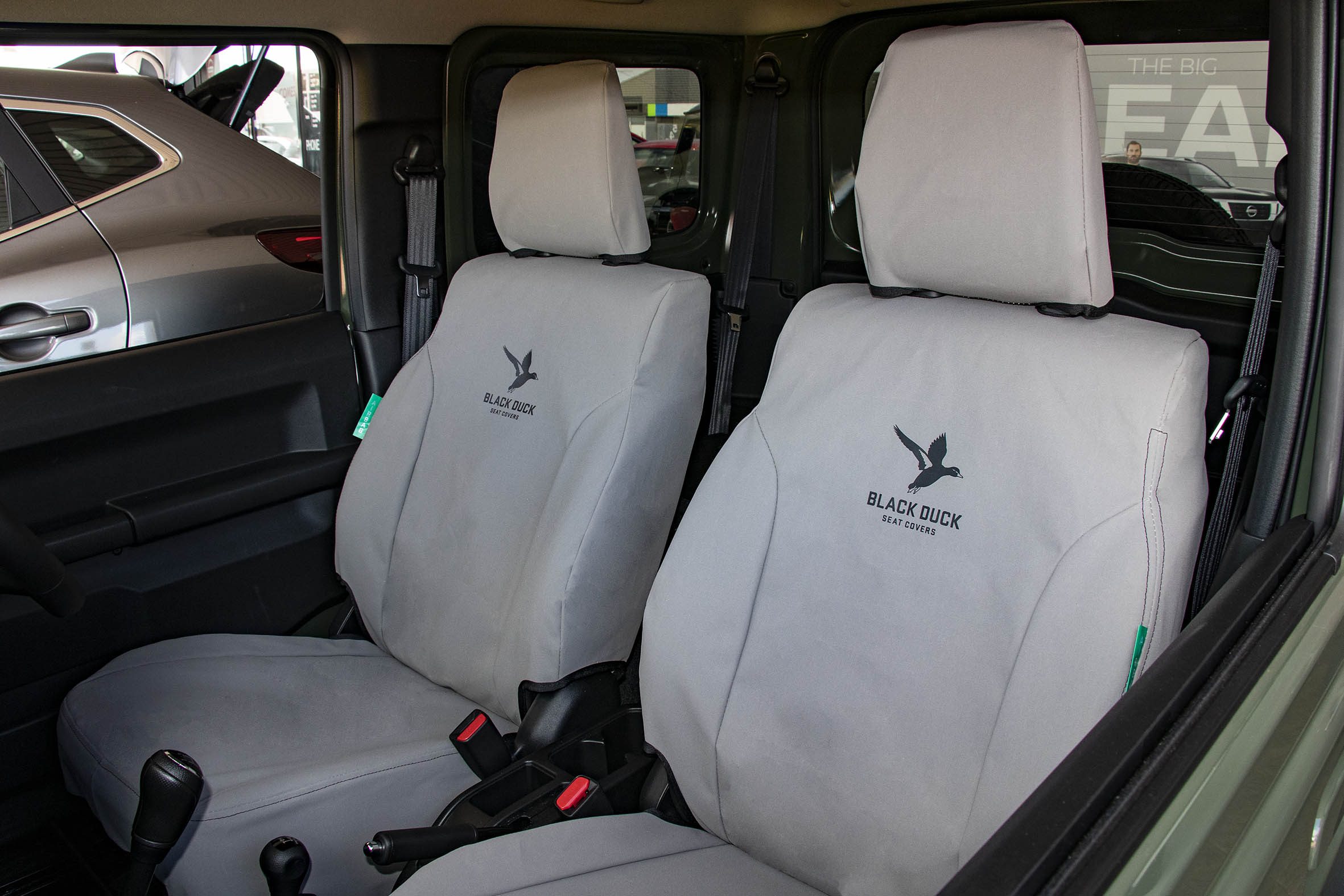 The above picture is of the 2019 Suzuki Jimny with its very own set of Grey Canvas Black Ducks' on! Doesn't she look schmick! Not only do our seat covers fit perfectly and look stylish they also offer the ultimate protection from your 4WDing antics. All you have to do is pick which fabric is best for your lifestyle!
Do you want a set of Black Ducks' for your Suzuki Jimny?