The mighty Patrol now has a new tailor-made pattern in our range, the much-requested Nissan Patrol Y62 Ti Wagon has finally been released.
Our loyal Nissan Patrol community can't get enough of our quality tailor-made seat covers for their wagons. Our seat covers have been specifically designed for comfort and protection. The Ti seat cover pattern allows access to all of the Nissan Patrol's features like the electric seat controls on both the driver and passenger seats, the fold-down armrest in the 60/40 split rear bench and you will still have access to the ISOFIX anchor points.
The Nissan Patrol Ti also has seat fitted air-bags on both the driver and passenger buckets. We have a specialised machine dedicated to sewing the air-bag seam for our seat covers to ensure our seat covers do not hinder the deployment of the seat fitted air-bags in the event of an accident.
All our seat covers are available in our full range of materials and colours. Do you know what material will best suit you and your patrol, Canvas or 4Elements?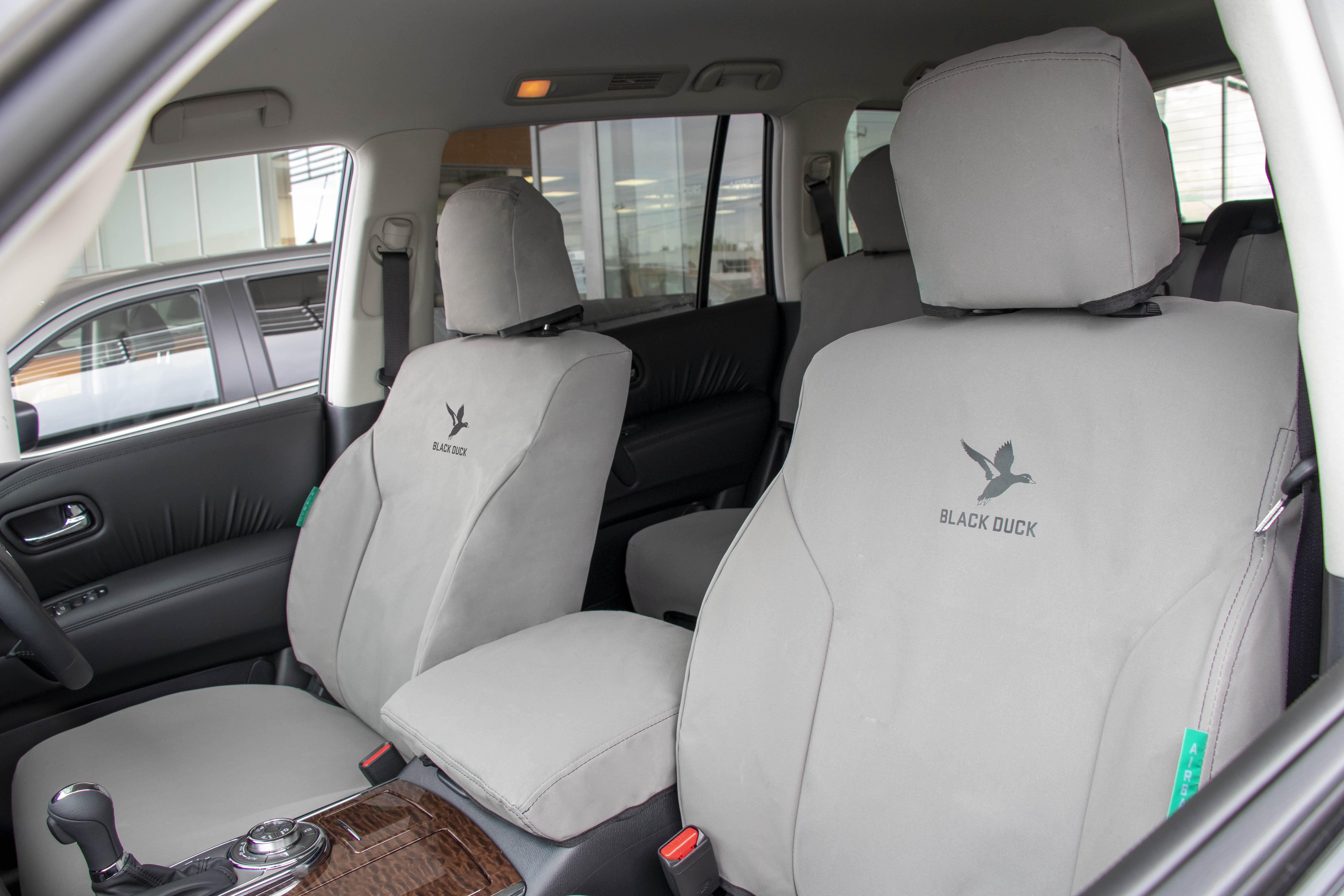 We'd like to thank our friends at AMV Automotive for letting us use their Patrol to create the pattern.
Get in touch with us today to find out more about this newly released seat cover or give us a call on 1300 252 253 to get a quote or fill in our online form!