Our History
Black Duck® started in 1984 with 2 employees in Gnowangerup, WA. We have since grown to over 100 employees and are based now in Forrestdale, WA. Read our story below to learn about Black Duck's journey over the last 38 years.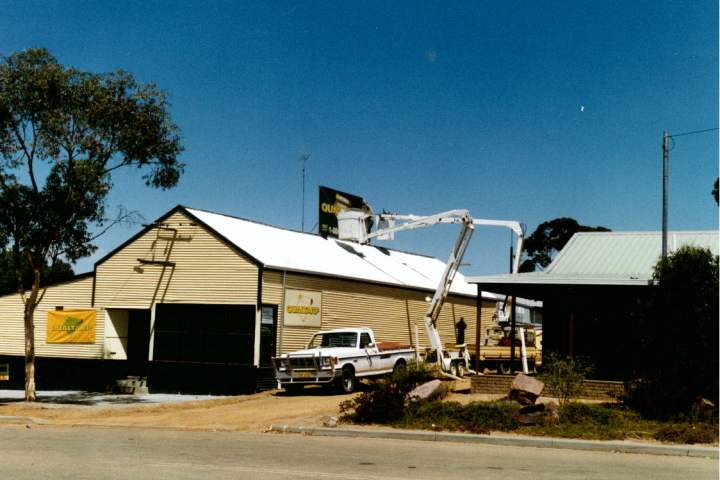 1984
Black Duck began in a small rural town, Gnowangerup, in Western Australia in 1984
It grew from the family business Qualtarp Pty Ltd, which specialised in new and used furniture, automotive reupholstery, canvas swags, and tarpaulins
Our name Black Duck derives from 'cotton duck' which was what the army and farmers used to call canvas because water runs off it, just like the ducks back! It was also a happy coincidence that the Pacific Black Duck which features in our logo is the most common breed of duck in Australia.
The idea to do seat covers came from a local farmer who approached the family and asked if they could manufacture a seat cover for his tractor, and let's just say the rest is history!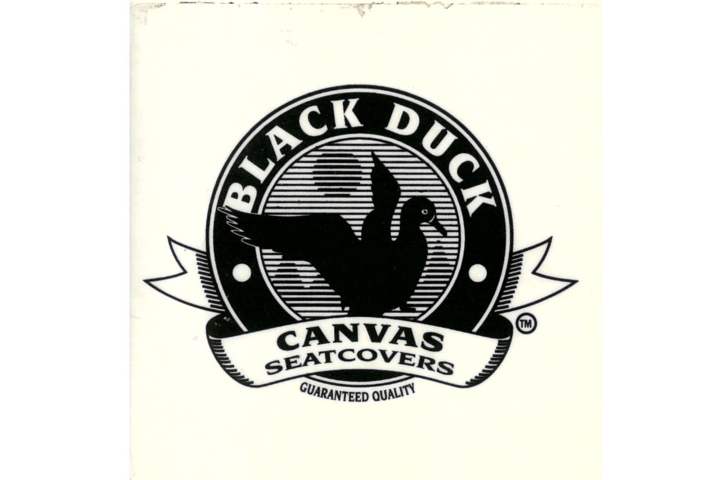 1988
After introducing seat covers to the families range of services, they soon discovered over the next four years that heavy-duty seat canvas seat covers were something local farmers really needed. So they branched out from Qualtarp Pty Ltd and created Black Duck Canvas Products.
The logo shows the Great Southern Stirling Ranges with the sun rising behind the mountains with a Black Duck about to take off and fly.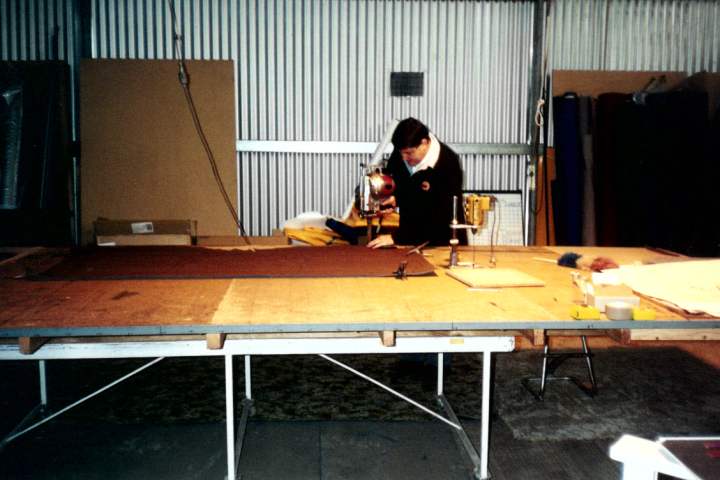 1994
Black Duck Canvas Products attended its first tradeshow at Wagin, Woolorama, where we were able to reach a broader audience!
People were starting to recognise the name Black Duck® and know we produced high-quality canvas seat covers. The demand for seat covers was really starting to increase and we couldn't keep up with the demand by continuing to hand-cut our patterns individually. We upgraded to a specialised blade cutter which gave us the ability to start cutting batches, this really helped with our manufacturing process and we were producing seat covers much more efficiently.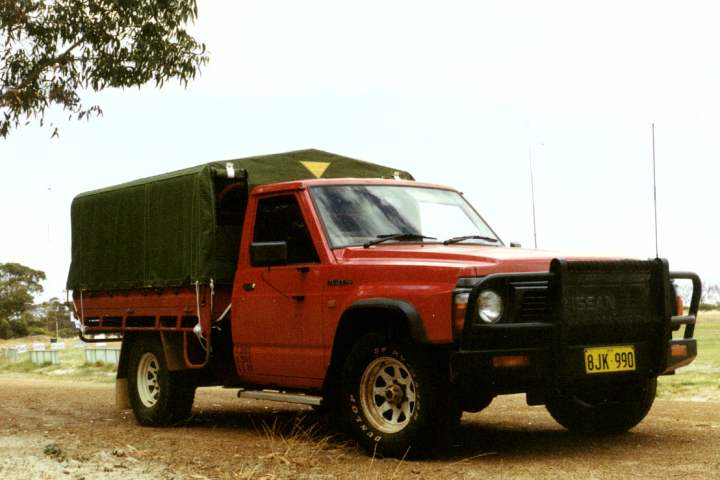 1995
The demand for our heavy-duty canvas seat covers was continuing to increase and we had to make the decision to slow down our production of swags and tarps to be able to keep up to date with our seat cover orders!
We had also been experimenting with other canvas products like butchers aprons, bags and muddlebacks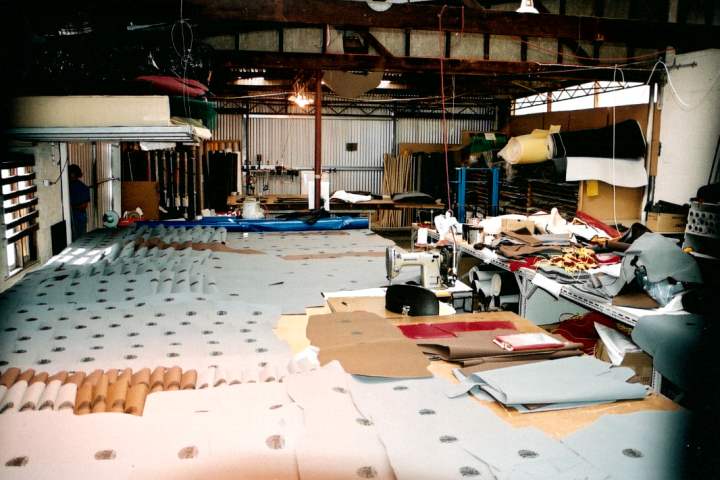 1997
We manufactured 2760 seat covers in 1997 which was a massive achievement for Black Duck
We had been building up our range of patterns since 1984 and at the end of 1997, we had 83 patterns on record! The small family business was starting to grow.
Each logo was screen printed by hand, which was very time-consuming!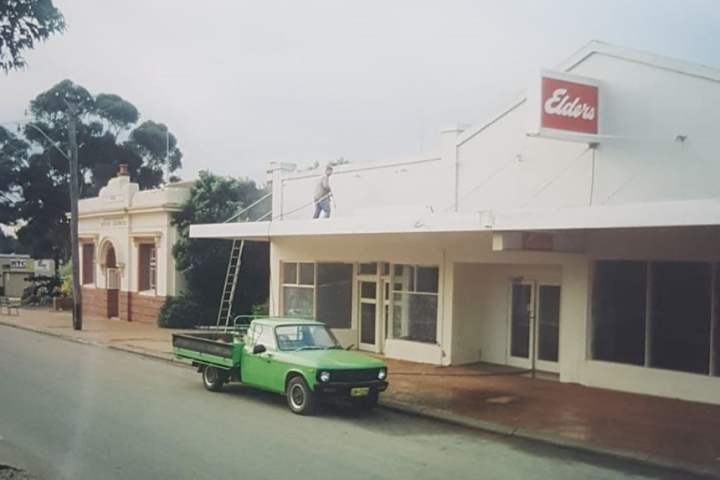 1998
As the business continued to grow we had to move to a bigger manufacturing facility. We moved down to road into the old Elders building. We now had 12 employees!
We manufactured 3566 seat covers over the course of 1998.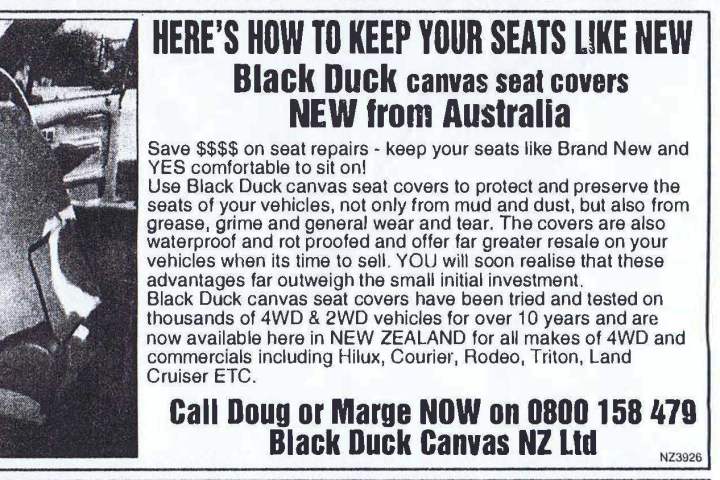 2000
We were starting to get lots of inquiries from New Zealand so we decided that it was time to start selling overseas as well. This was such an exciting venture for Black Duck!
We were also continuing to grow our pattern catalogue and now had 241 seat covers on record.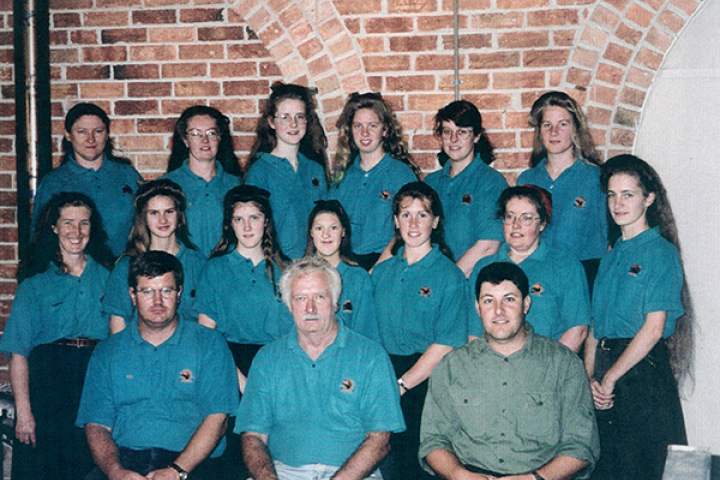 2003
Black Duck was continuing to grow. Making seat covers with canvas is a very specialised skill and we needed more employees to keep up with demand. It was time for us to move to the big city, Perth!
We moved to Champion Drive and had two manufacturing units.
We also started to broaden our patterns from agricultural equipment and work utes to buses, our first bus was a Coaster!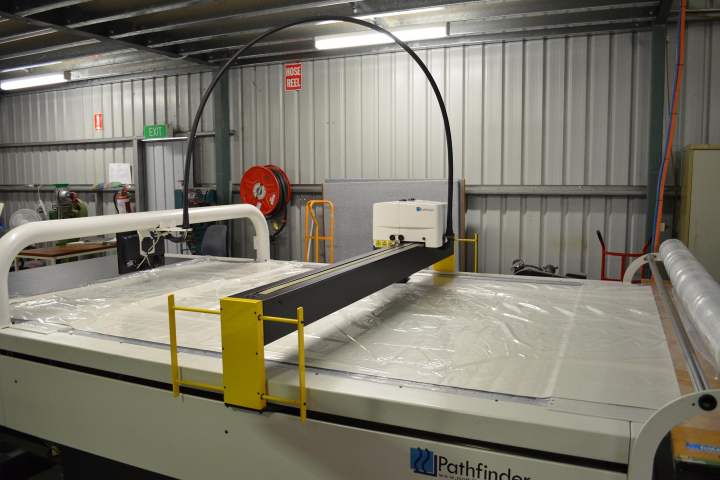 2005
We were quickly running out of space and so we needed to move again, we ended up in Gillam Drive, Kelmscott.
Since moving to the city and the demand of seat covers the specialised blade cutter that we bought in 1994 was no longer cutting it! Technology had really improved and we become the proud owners of a CNC cutting machine which allowed us to cut larger batches and worked a lot quicker with the assistance of a computer!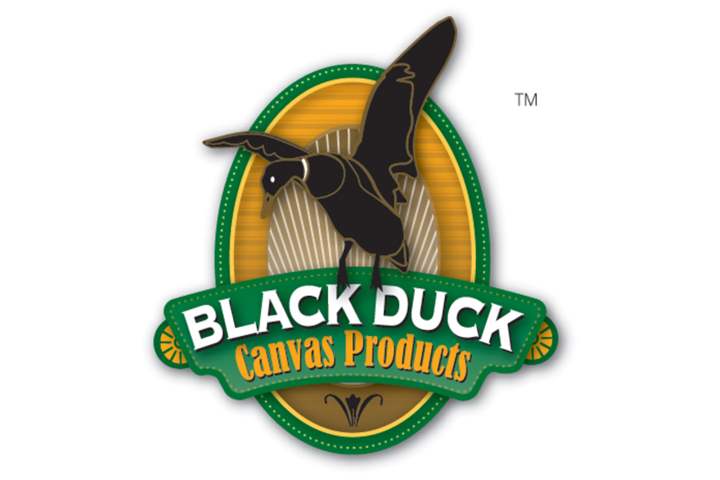 2006
With the move to the city, we wanted to upgrade our logo. We kept a similar concept with having the Stirling Ranges and the sunrise but the position of the duck was changed to make it look like it had just taken off to represent the growth in the business. We also introduced colour into the logo for our print advertisements to help us to stand out!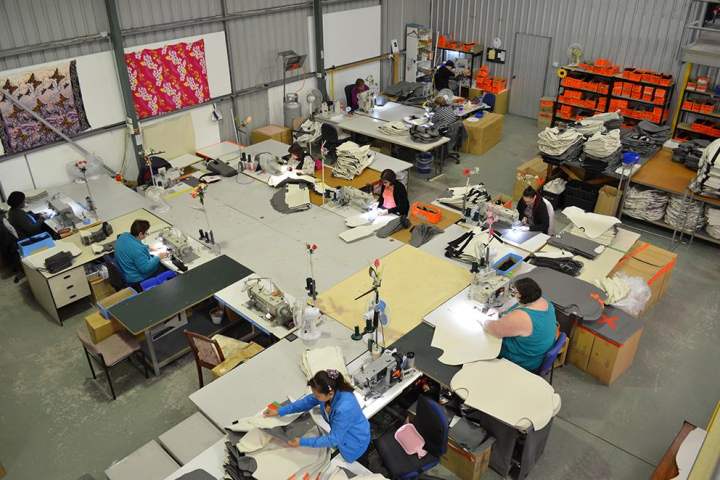 2009
Since moving to the city we had access to many more skilled machinists and our employee numbers continued to grow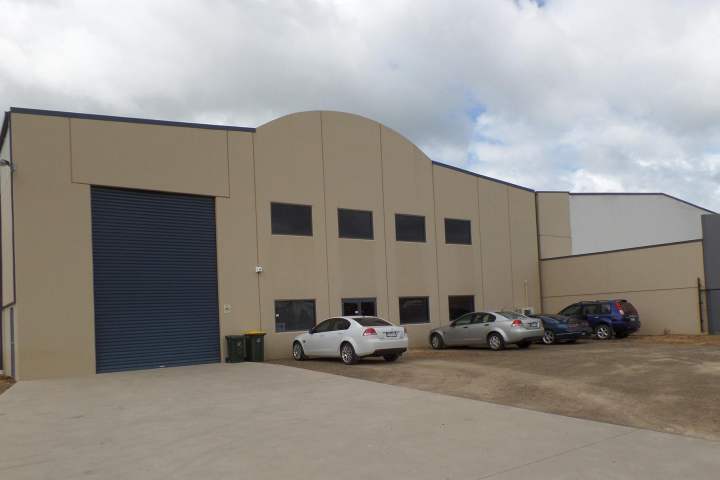 2012
Black Duck was now supplying seat covers all over Australia and New Zealand with some international orders.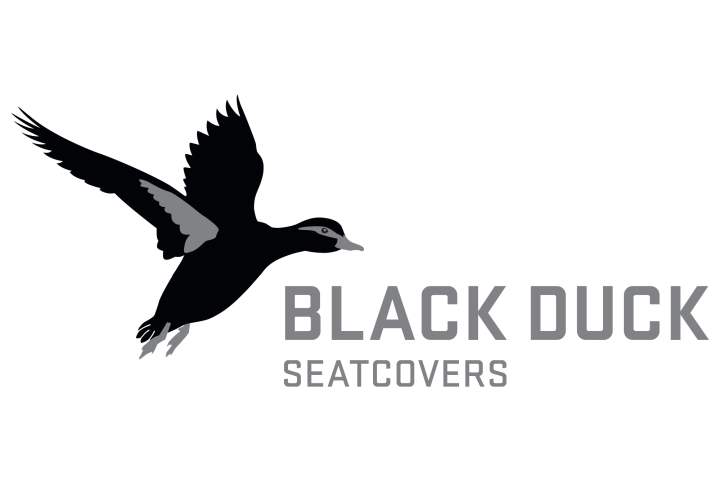 2014
We underwent another makeover to the logo you now know and love, the duck is now in full flight!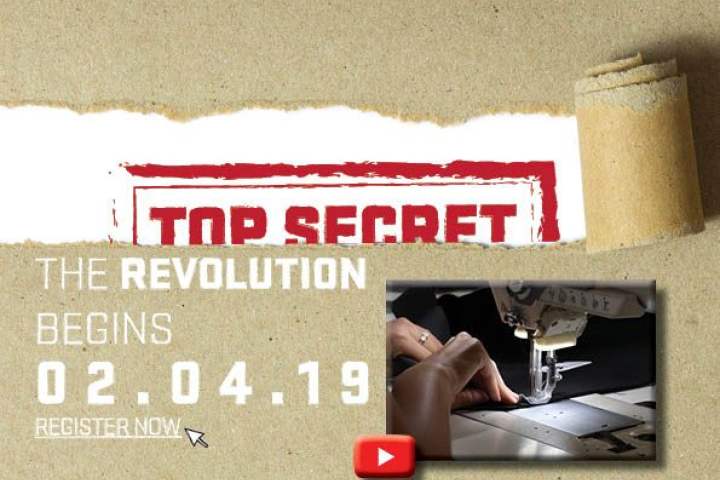 April 2019
We are always trying to grow and expand our business, and we consider ourselves to be the pioneers of seat cover protection. This is why we developed our very own fabric that would be perfect for our customers!
4Elements® is exclusive to Black Duck and offers heavy-duty protection, whilst still being soft and flexible with additional features of being 100% waterproof and machine washable!
4Elements launch was a huge success and the feedback and response to the material has been amazing.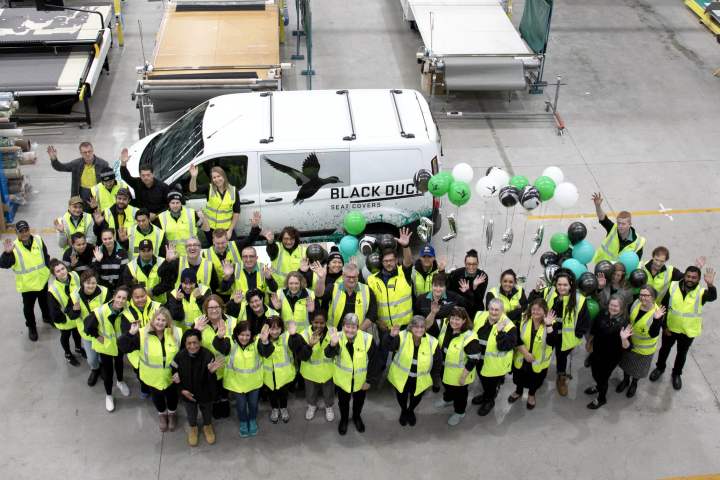 July 2019
We outgrew Gillam Drive and moved into our new and current building, 17 Watt Link, Forrestdale, WA 6112
Our new home allows us to be as streamlined as possible in our manufacturing process helping us get your seat covers out to you as quickly as possible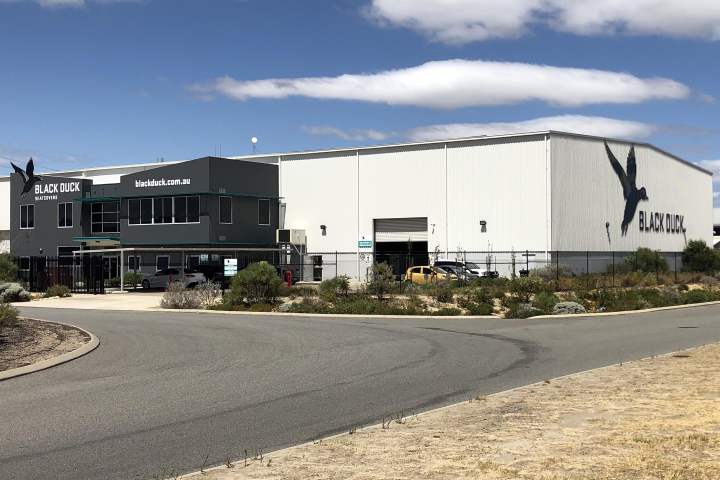 February 2020
The finishing touches were done to the outside of our building. We have painted the building with our company colours and have added signage to the front and side
The Duck on the side is a whopping 7m high!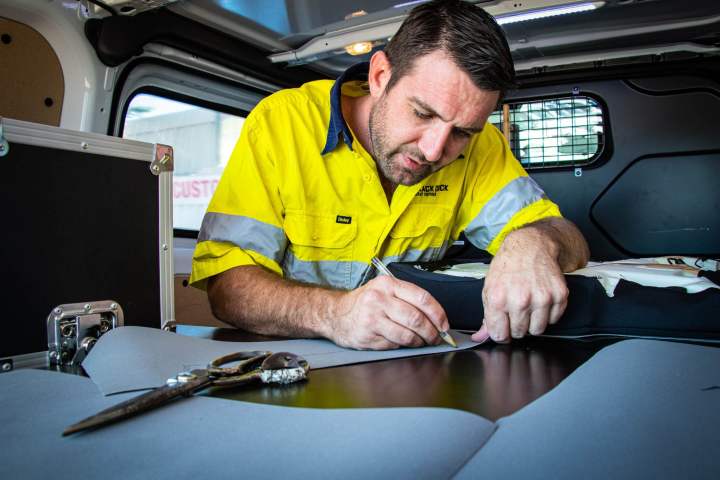 Production 2020
We added 27 New Vehicles and 5 New Console Lid Cover patterns to our range. So we now have 3000 cut-files in our system, an outstanding effort by the tailors and production team!
Our production team also grew by 8 new team members and 6 new sewing machine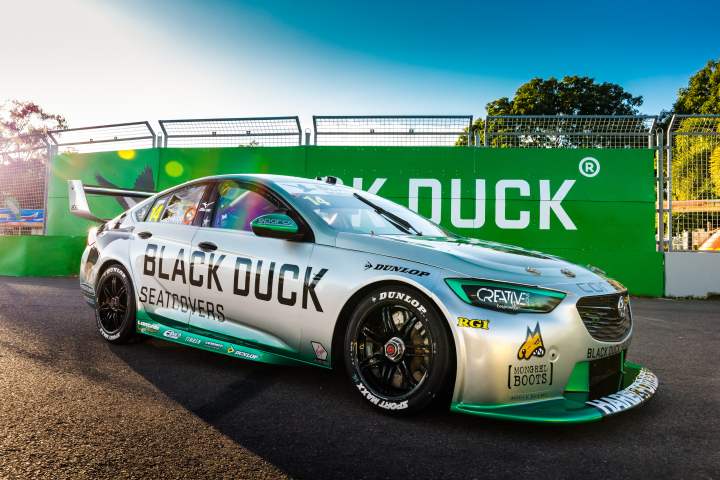 2020
2020 has been a completely unprecedented and unpredictable year. COVID19 came to Australia around March 2020. We saw some changes to the way things were done at Black Duck to ensure the safety of our team. Split shifts had to be applied and the increase in sales and queries escalated due to more people exploring their own back yard.
We branched out into new ways of advertising. During the first Covid19 lockdown, we decided to support the BP Supercars All Star Eseries in a way to help entertain all the Aussies stuck in at home! We loved being apart of the Eseries so much we decided to continue our support when the cars were back on the track.
Through our new partnership with Supercars, we became sponsors of Todd Hazelwood and the Brad Jones Racing Team and even had our own supercar for the Townsville rounds!
We hosted our first Black Duck trade show at the Perth 4WD and Adventure Show, which was a lot of fun interacting and meeting new and old customers.
We sadly to bid farewell to our Wangaratta branch, but we were lucky that some of the amazing team from Wangaratta will be joining us in WA in the new year!
We also underwent upgrades to our inhouse ordering system to speed up the quoting and ordering procedures.