Steering Wheel Sunshade
Bred for Extra Protection
Our Steering Wheel Sunshade is made from our newest material 4Elements®. They are designed to protect your steering wheel from damage, UV rays and heat! No more burnt hands when you jump back into your rig. And best of all – you know this one will last for years!

Black Duck® SeatCovers are Bred for Adventure and can handle any season. We support all your #blackduckadventures from a day trip parked on the beach to a weekend spent camping with friends and family we will be keeping your seats protected and now your steering wheel too!
Features
Made from our exclusive and newest material 4Elements®
UV resistant
Fits most 4WDs and cars
Available in grey and black
Protects your steering wheel when parked
Colour Options
4Elements® Black

4Elements® Grey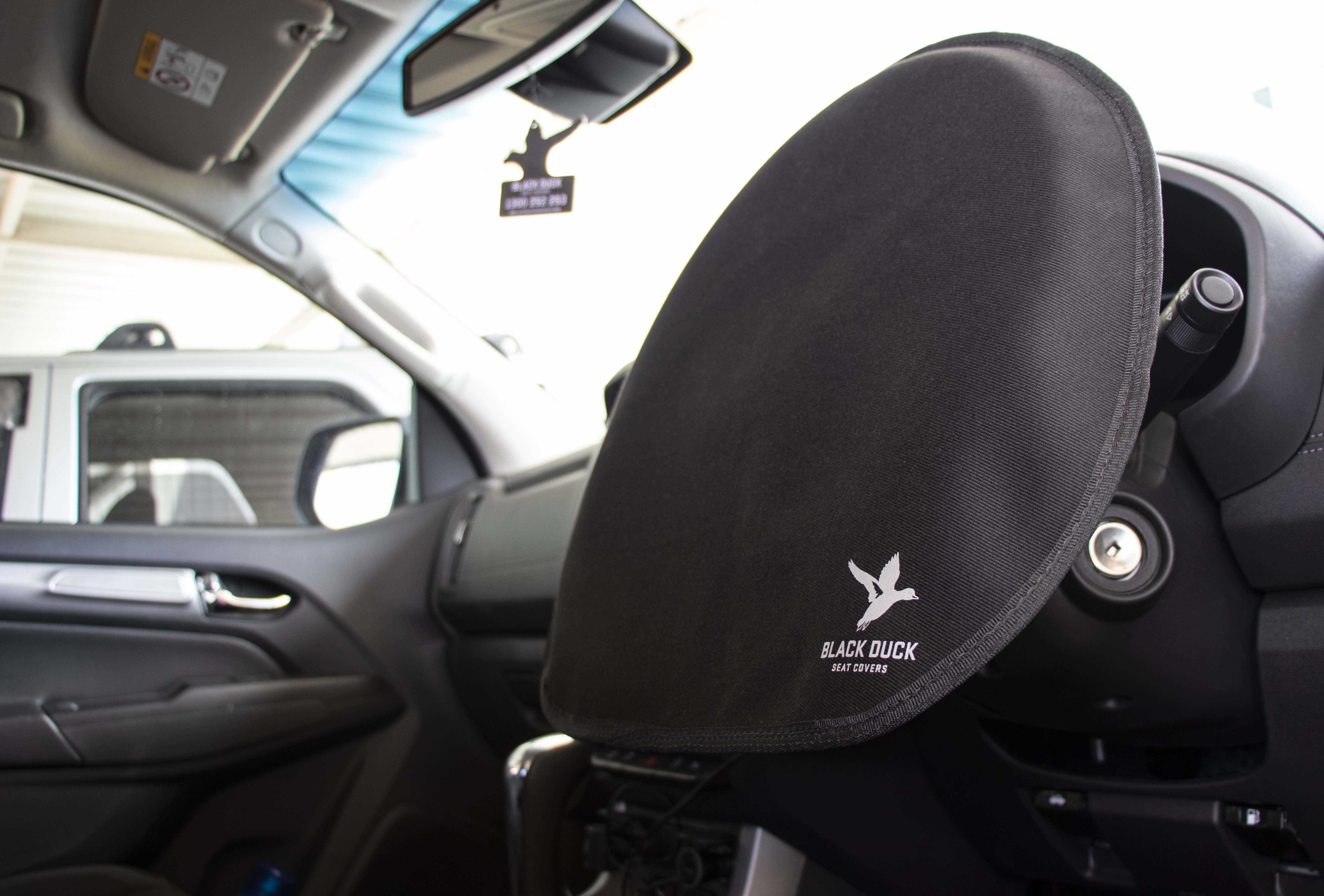 Enquire now
Proudly Australian Made
Our heavy-duty picnic blankets are made in Australia using Australian made materials developed specifically for the harsh Australian climate. With manufacturing facilities in WA and VIC and over 1,900 resellers across Australia, your perfect picnic blanket is never far away!
Gentle, cold machine wash (<30C)
Lie flat to dry
Ensure the steering wheel sunshade is fully dry before using
DO NOT tumble dry
DO NOT use detergent

DO NOT use bleach

DO NOT iron
Our Steering Wheel Sunshades are not to be used when the vehicle is being operated and are designed only to provide steering wheel protection from sun damage while the vehicle is parked.