Commercial
We know your commercial vehicle works just as hard as you do and so does its seats! Whether you are making deliveries and are jumping in and out all day or driving across the country we know your seats take a battering. That's why our heavy-duty seat covers offer the protection that they need and also provide a comfortable ride.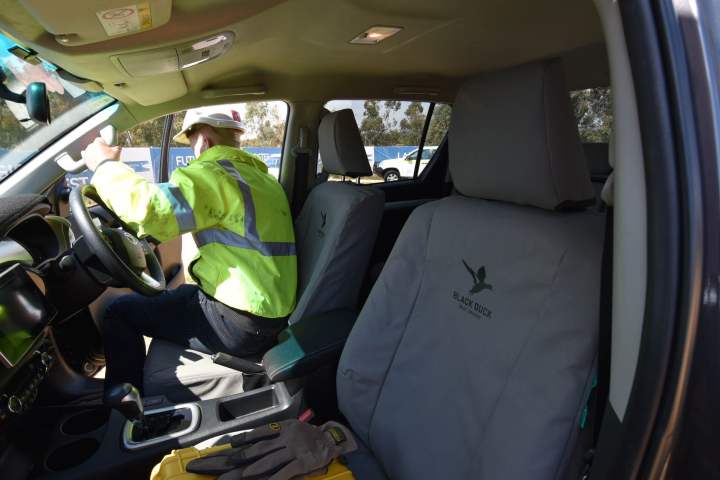 Features:
Protects your investment - when it comes to selling your vehicle, remove the seat covers and your original seats will be as good as new!
Offers heavy-duty protection that is still comfortable for those long journeys
Tailor-made allowing access to all the vehicles levers and buttons
Made in Australia in WA and VIC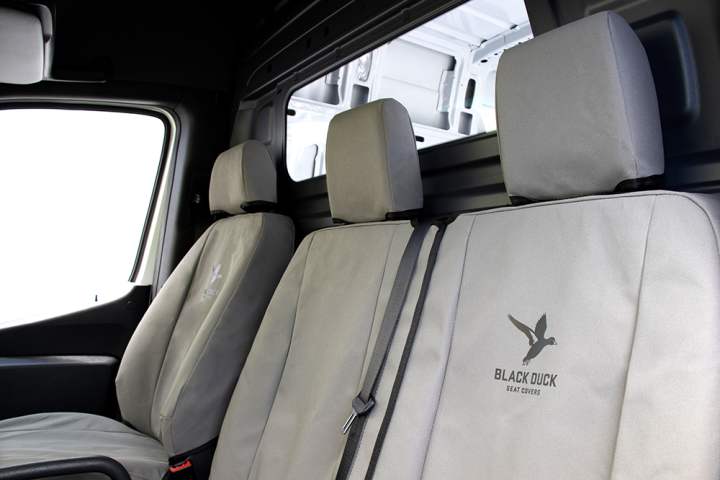 Heavy-duty Protection
Within the commercial industry, you may be jumping in and out of your vehicle 100s of times a day. Our seat covers are made from heavy-duty materials from the material to the thread making sure they will survive the daily grind.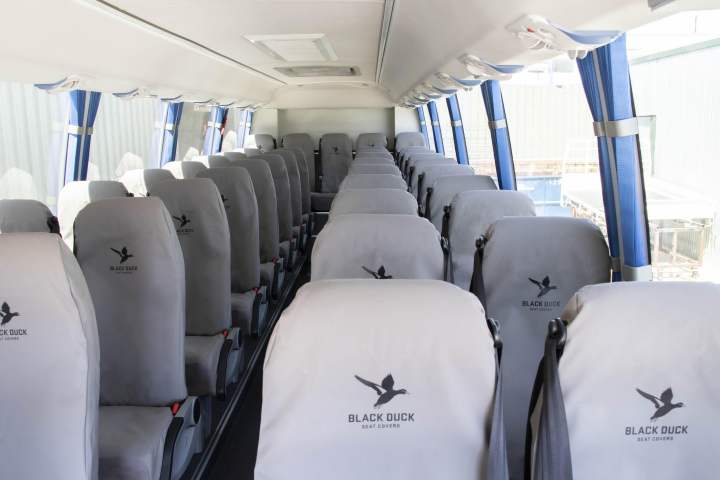 Breathable & Comfortable
Sometimes work can mean long days for everyone in the vehicle. Our covers don't compromise on comfort. They mould into the shape of your seat and the technology in our materials allows them to breathe, giving everyone a pleasant ride!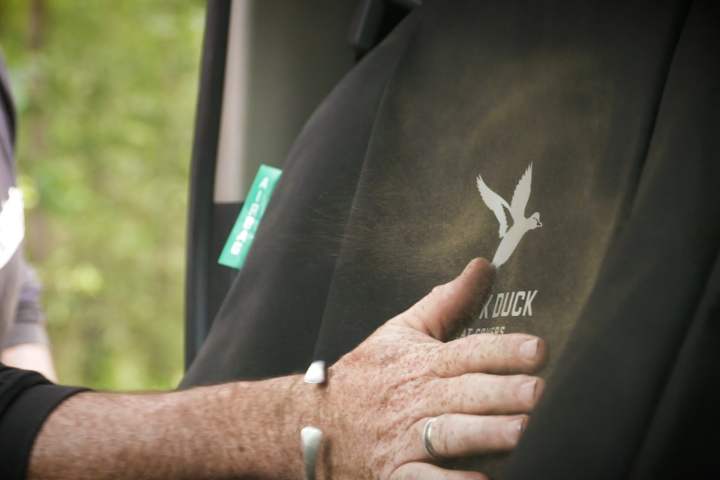 Protection from dust and dirt
Black Duck® SeatCovers offers your vehicle commercial-grade protection. Our materials are hard-wearing and tear-resistant and they protect your seats from dirt, grease and dust. Our 4Elements® material is even waterproof and machine washable!
Don't just take our word for it
Paige Whatson
Macquarie 4x4
I have tried seat covers like Goldilocks has tried beds. Too hard, too soft – the 4ELEMENTS is just right! When purchasing a TJ Wrangler, I knew I needed a cover that was tough, easy to clean and most importantly, comfortable! The 4ELEMENTS seemed to tick all the boxes and sounded like the best option for my lifestyle. Upon installing the covers, I was not convinced that the 4ELEMENTS would be as tough as canvas, nor as waterproof, and I was very hesitant to take the roof off the old trusty Wrangler. I was wrong. These covers are tough! After an incident with a Gernie and someone (me) leaving the rear window open on the Jeep, I quickly learnt how waterproof the 4ELEMENTS actually are! Finally I was able to go out on the weekend without the roof and doors and not stress every time mud flew into the cabin! I have two grubby dogs, a soft top Jeep and a love of dirt roads and muddy puddles; the 4ELEMENTS have me covered!