Commercial
We know your commercial vehicle works just as hard as you do and so does its seats! Whether you are making deliveries and are jumping in and out all day or driving across the country we know your seats take a battering. That's why our heavy-duty seat covers offer the protection that they need and also provide a comfortable ride.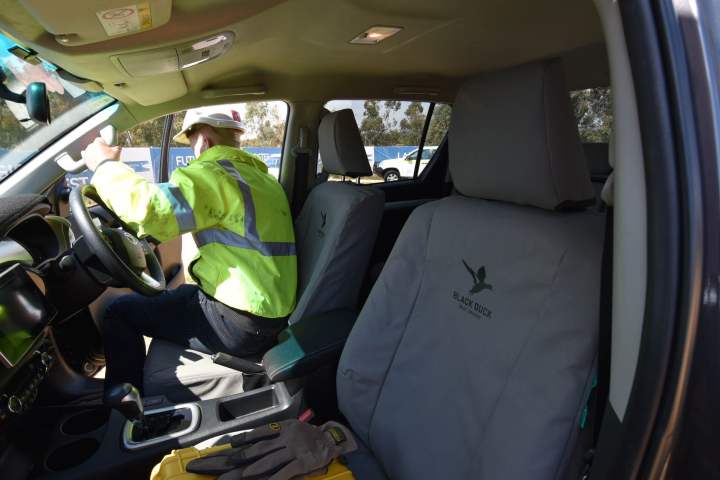 Features:
Protects your investment - when it comes to selling your vehicle, remove the seat covers and your original seats will be as good as new!
Offers heavy-duty protection that is still comfortable for those long journeys
Tailor-made allowing access to all the vehicles levers and buttons
Made in Australia in WA and VIC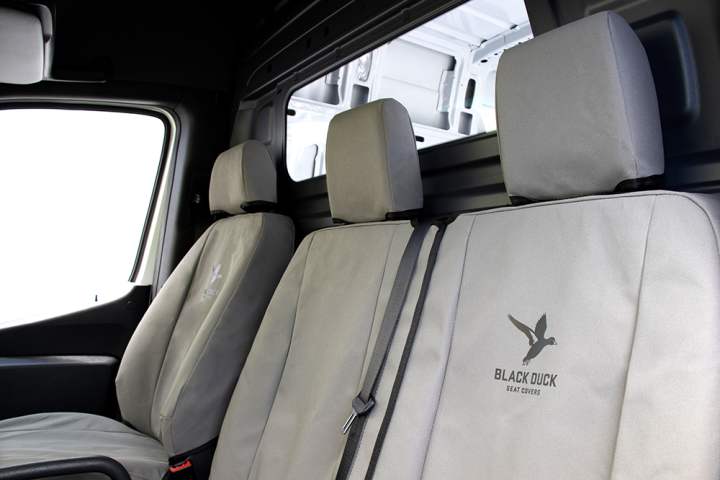 Heavy-duty Protection
Within the commercial industry, you may be jumping in and out of your vehicle 100s of times a day. Our seat covers are made from heavy-duty materials from the material to the thread making sure they will survive the daily grind.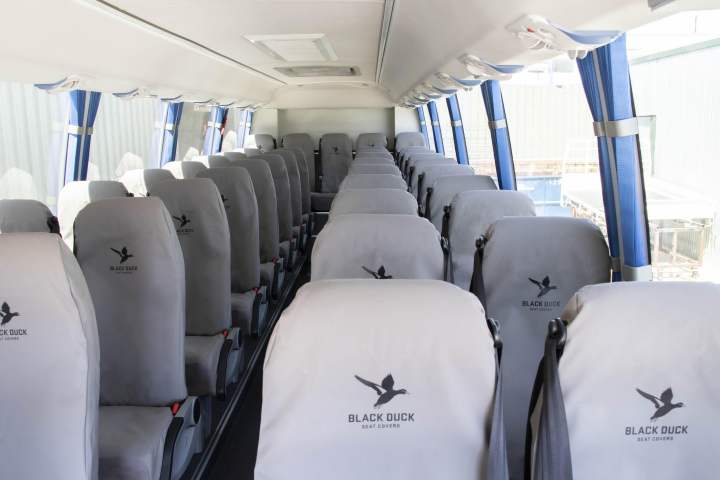 Breathable & Comfortable
Sometimes work can mean long days for everyone in the vehicle. Our covers don't compromise on comfort. They mould into the shape of your seat and the technology in our materials allows them to breathe, giving everyone a pleasant ride!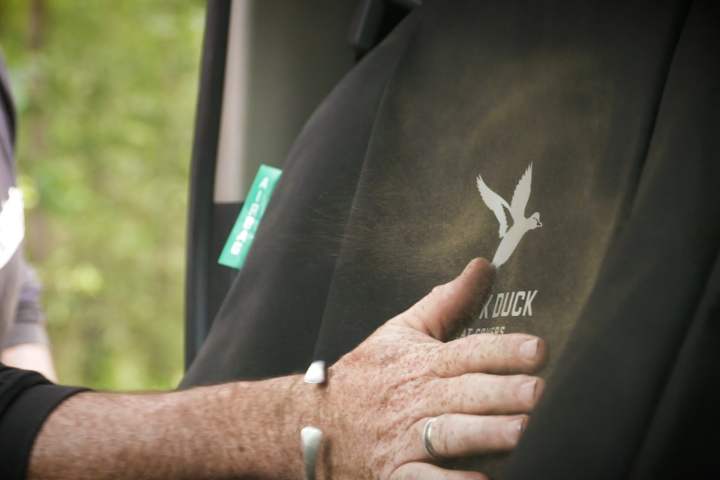 Protection from dust and dirt
Black Duck® SeatCovers offers your vehicle commercial-grade protection. Our materials are hard-wearing and tear-resistant and they protect your seats from dirt, grease and dust. Our 4Elements® material is even waterproof and machine washable!
Don't just take our word for it
I would like to extend our congratulations to all at Black Duck and thank them very much for all their support and help thru these turbulent times. As a new purchaser, they all have been great in assisting us with orders and supply. We would not have been able to supply our customers without the support we received on placing some quiet difficult requests to us but not to the Black Duck Staff. Thanks again and look forward to many more years of supplying Black Duck Seat covers.