Dodge Ram Seat Covers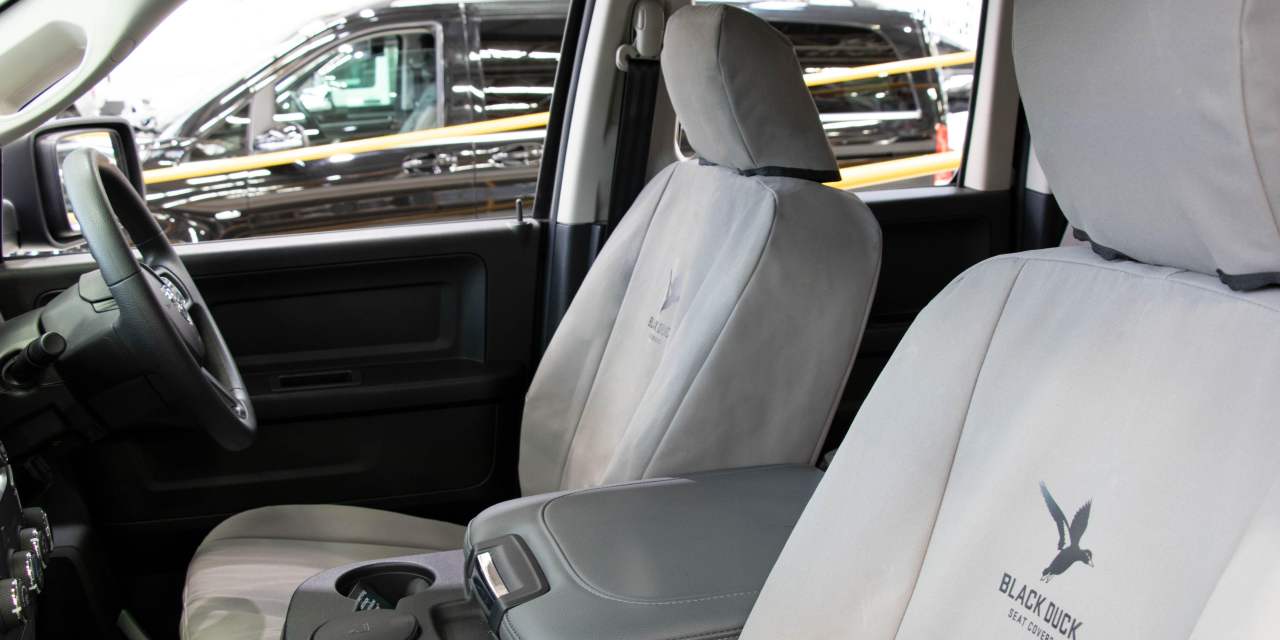 The Australian Market hasn't dodged this one!
Mid-2018 we saw the launch of the American made Dodge Ram 1500 Express and the 1500 Laramie. At first, we have to admit we were a little wary of this foreign beast but they are built tough! We think they are perfect for Australia's harsh conditions and they are renowned for their amazing towing capacity. Perfect if you are planning on doing the big lap with your caravan or boat in tow!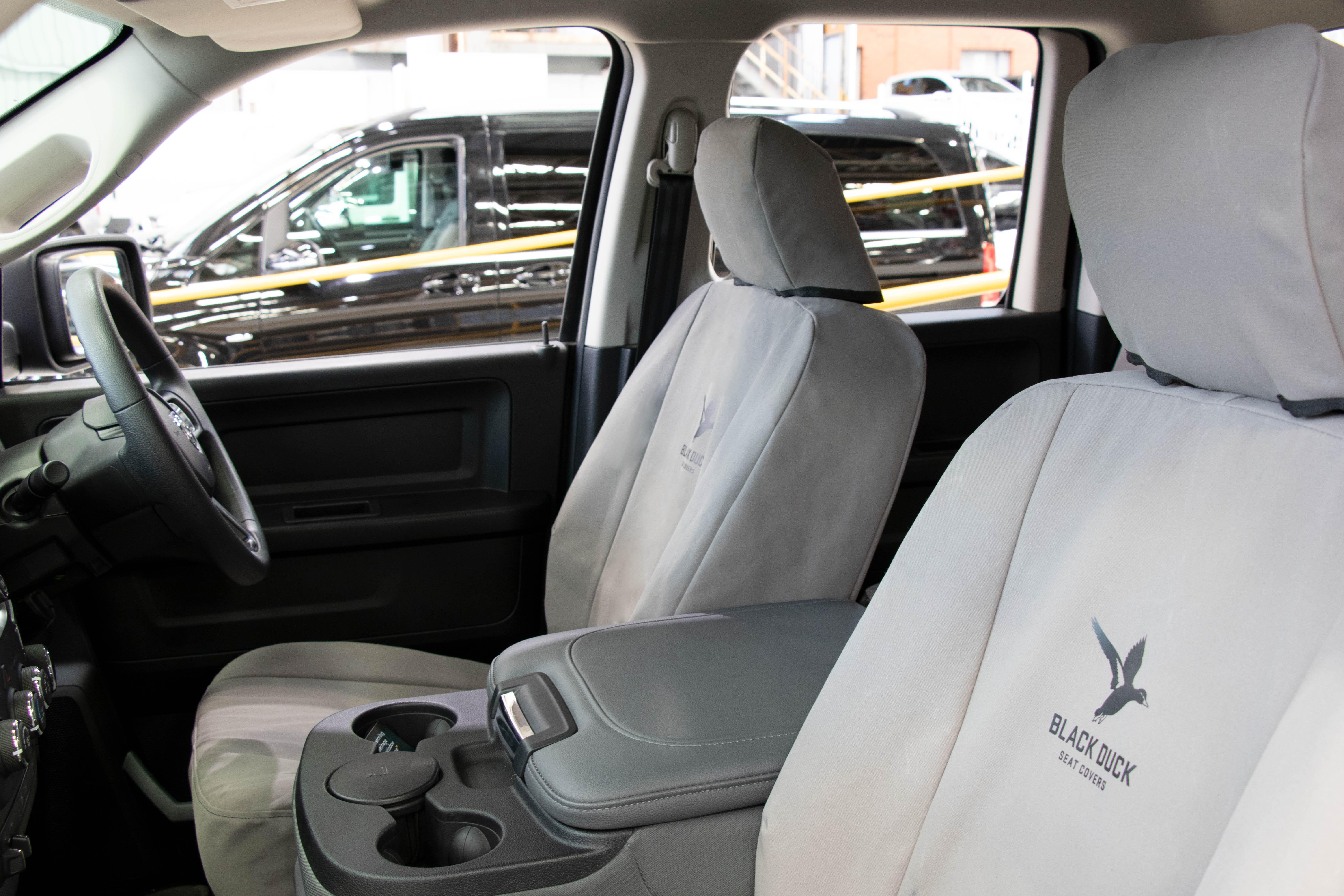 The Dodge Ram 1500 Express and Laramie both have a fantastic and luxurious interior. We wanted to make are these models became a part of the ongoing Black Duck SeatCovers range. We knew with their towing capabilities and the comfort the rig provides it would be a popular work hard, play hard vehicle and would need heavy-duty seat covers to protect the interior and resale value.
The roomy 5-seater's both have front and rear storage compartments which our talented tailor has incorporated into the design of our seat covers so you still have full access. With the Dodge Ram 1500 Laramie, we even have the option to add a centre console lid cover for that extra bit of protection. Unfortunately due to the design of the Dodge Ram 1500 Express we were unable to design a console lid cover to suit and match our high-quality standards.
Seat fitted air-bags will not be compromised with our tailor-made seat covers either. Our seat covers feature an air-bag compatible seam. This seam is sewn on a special machine, using special thread designed to ensure the air-bag can still deploy in the event of an accident.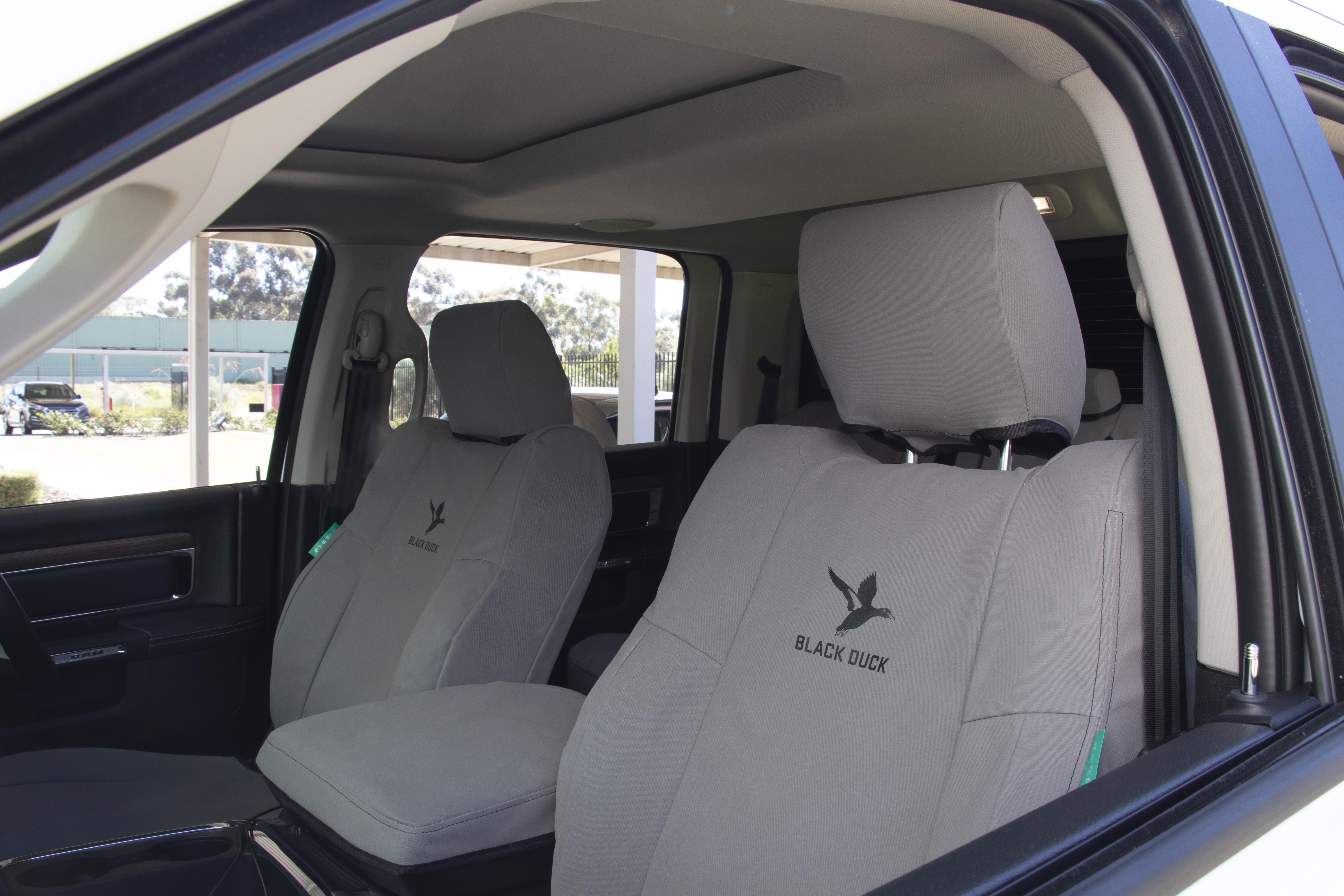 We offer all three of our proudly Australian made materials for the Dodge Ram 1500 Express and the Dodge Ram 1500 Laramie. Below are our two materials 4Elements and Canvas. It's essential to choose the correct material for your lifestyle, so if you have any questions after reading this overview please do not hesitate to contact us.
4Elements is exclusive to Black Duck SeatCovers. It has been tried and tested to withstand our tough conditions here in Australia. It features a hard-wearing soft to the touch cotton twill surface and a 100% waterproof flexible backing. 4Elements is made so you can have hard-wearing protection and comfort. 4Elements is available in both Black and Grey. If you would like more information about 4Elements please visit our dedicated 4Elements page.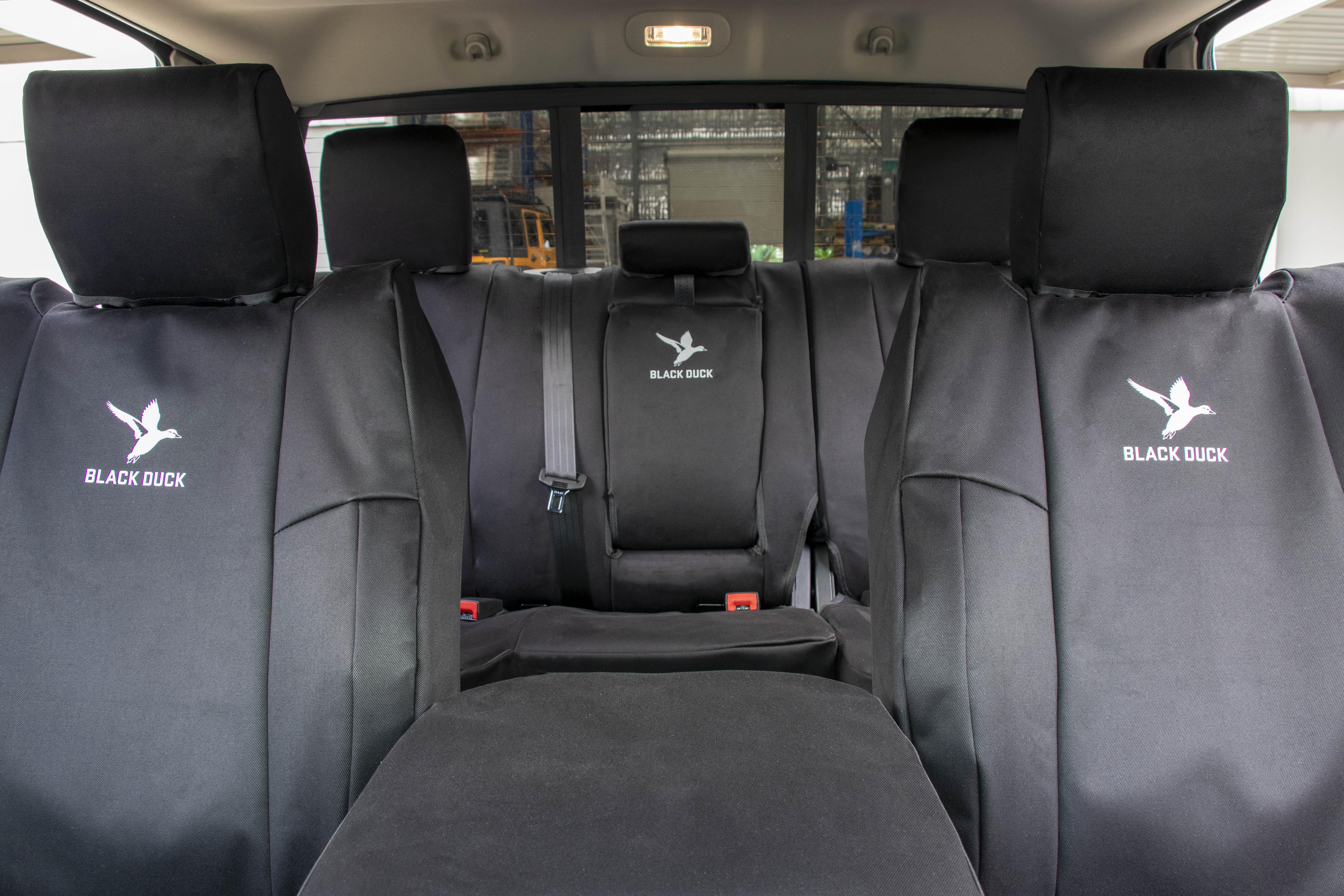 Canvas is our much loved and signature material. It is 14.9oz and is Military grade. It has undergone rigorous testing to ensure it meets stringent Australian standards for strength and endurance. Black Duck Canvas is treated using advanced technologies to ensure resistance to water, rot and mildew! It is also UV resistant and has 24hr+ water resistance. Perfect for vehicles that work hard and play harder. We have a wide variety of colours available in our canvas material if you'd like to check out the colours we have, visit our dedicated Canvas page.

Would you like to receive a quote for your Dodge Ram? Why not give us a call on 1300 25 253 or fill in our online form.