Ford Ranger Seat Covers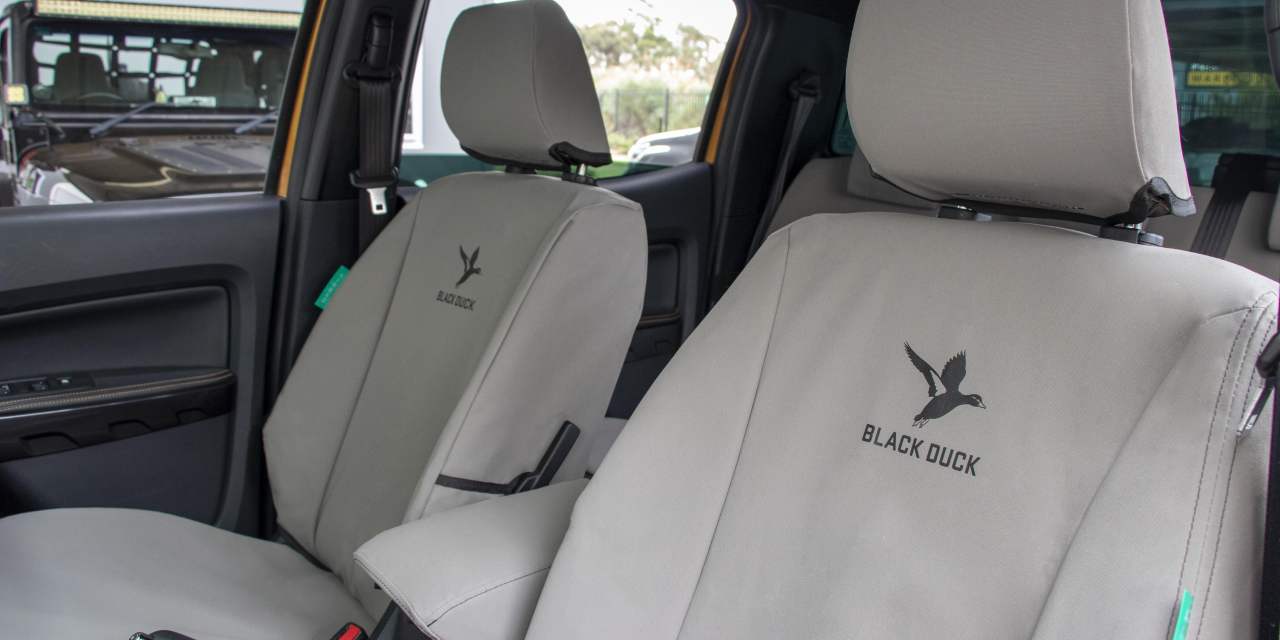 Want to protect your Ford Ranger with heavy-duty, Australian made seat covers? You've come to the right place!
The Ford Ranger is one of Australia's best sellers and designed for purpose, toughness and safety. It's perfect for tradies, travellers and off-road adventure fans alike. The Ford Ranger has been part of the Australian vehicle models since it's release in 1998 (replacing the Ford Courier) and has stood the test of time right up to the present day.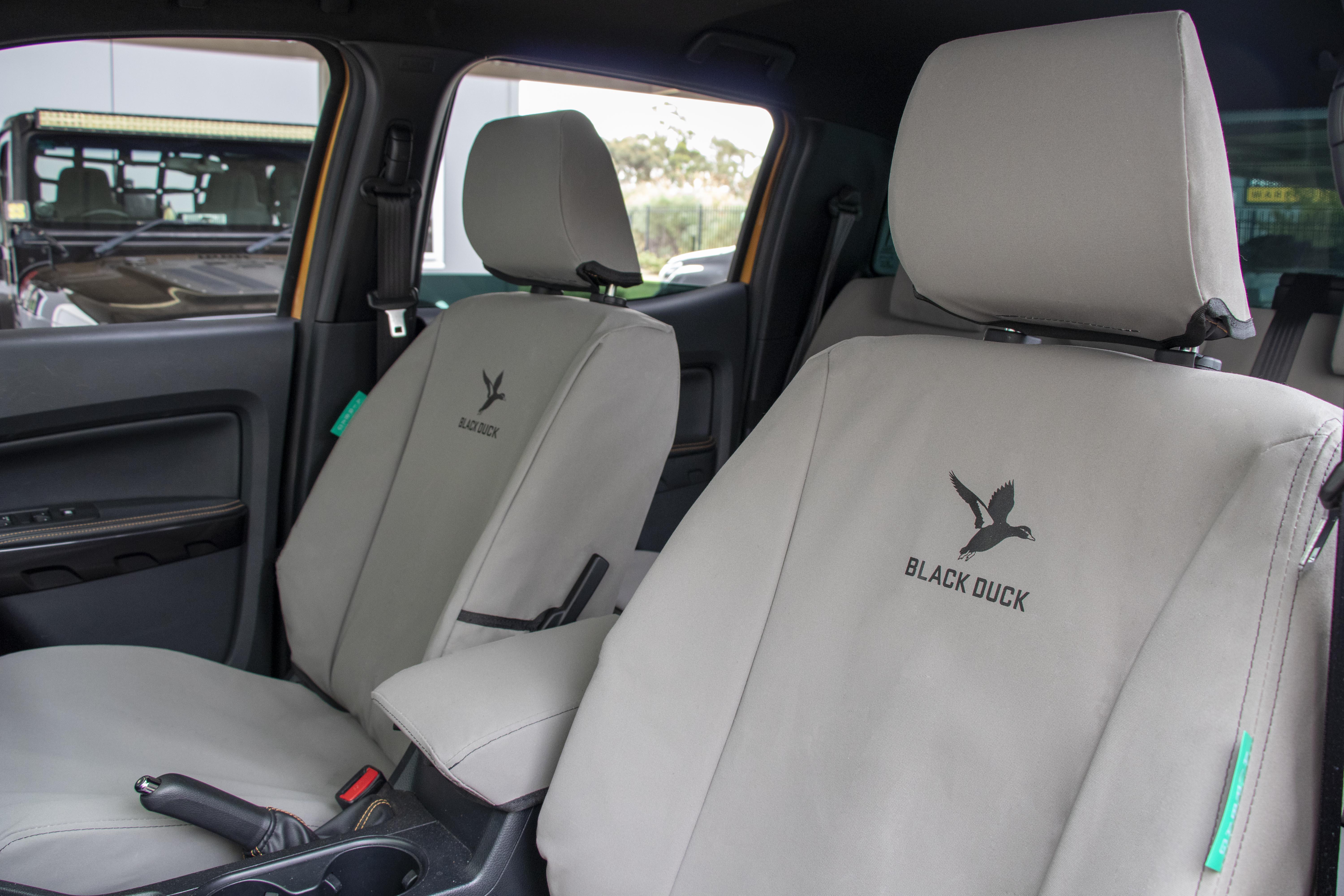 Here at Black Duck, we manufacture seat covers from the second-generation September 2007 model right up to the current day models. We have seat covers for all the Ford Ranger body configurations too; from single cabs to dual and super cab's. We also offer protection for a range of badges too, from the PJ right through to the PXIII!

For Ford Ranger's that have seat fitted airbags, we have you covered too! Our seat covers are made with a special airbag compatible seam. In the case of an emergency, they will not hinder the release of the seat fitted airbag. Our tailor-made seat covers also accommodate any seat features like armrests, cup holders and levers and for some models, we can even offer a centre console lid cover too.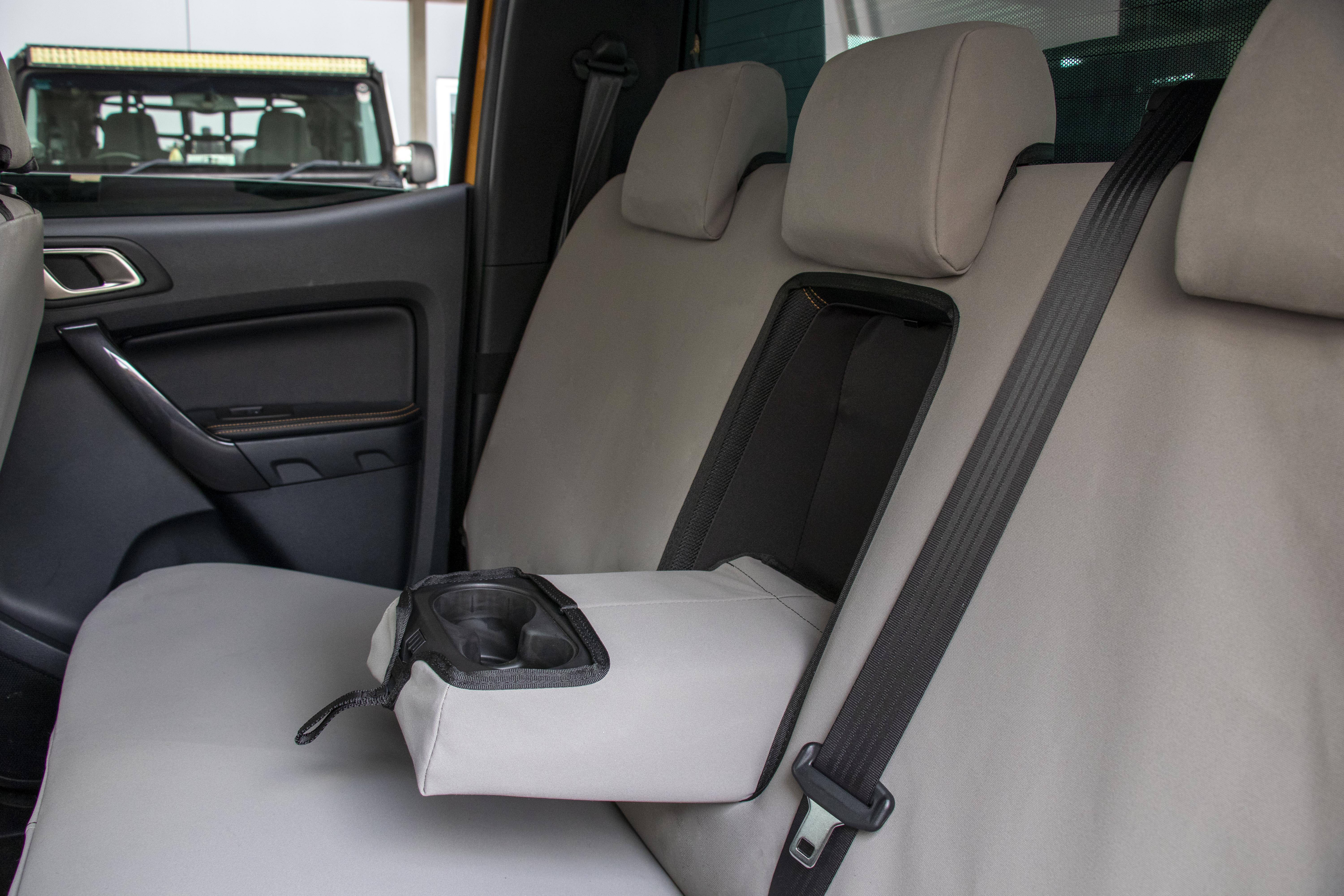 We offer seat covers for the Ford Ranger in all three of our proudly Australian made materials. We recommend you choose the material that will best suit you and your Ford Rangers lifestyle.
4Elements – Is exclusive to Black Duck Seatcovers. It has been tested to withstand tough conditions. Featuring a hard-wearing soft to the touch cotton twill surface and a 100% waterproof flexible backing. 4Elements is made for that extra level of protection. Available in Grey or Black. If you would like more details on our 4Elements range then head to our website via the link.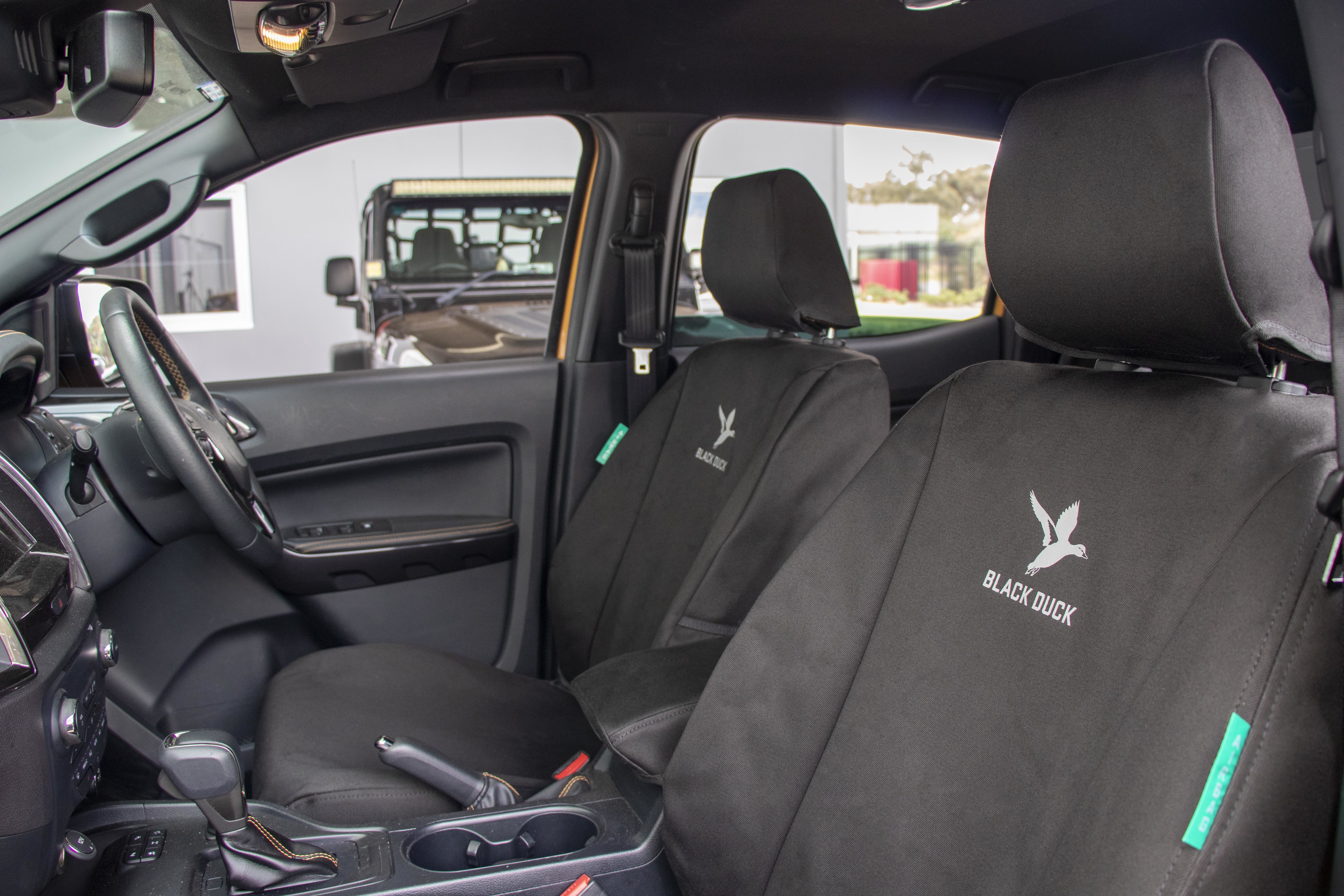 Canvas – Our signature 14.9oz Military Grade range, has undergone rigorous testing to ensure it meets stringent Australian standards for strength and endurance. Our canvas is treated using advanced technologies to ensure resistance to water, rot and mildew, is UV resistant and 24hr water-resistant, for vehicles that work hard and play harder! Available in a range of standard and non-standard colours. If you would like more details on our canvas range then head to our website via the link.

If you would like to read more about each of our materials and which one will best suit your lifestyle, here's our handy guide 'Which material is best for me'.

Want to protect your Ford Ranger?