Isuzu DMAX Seat Covers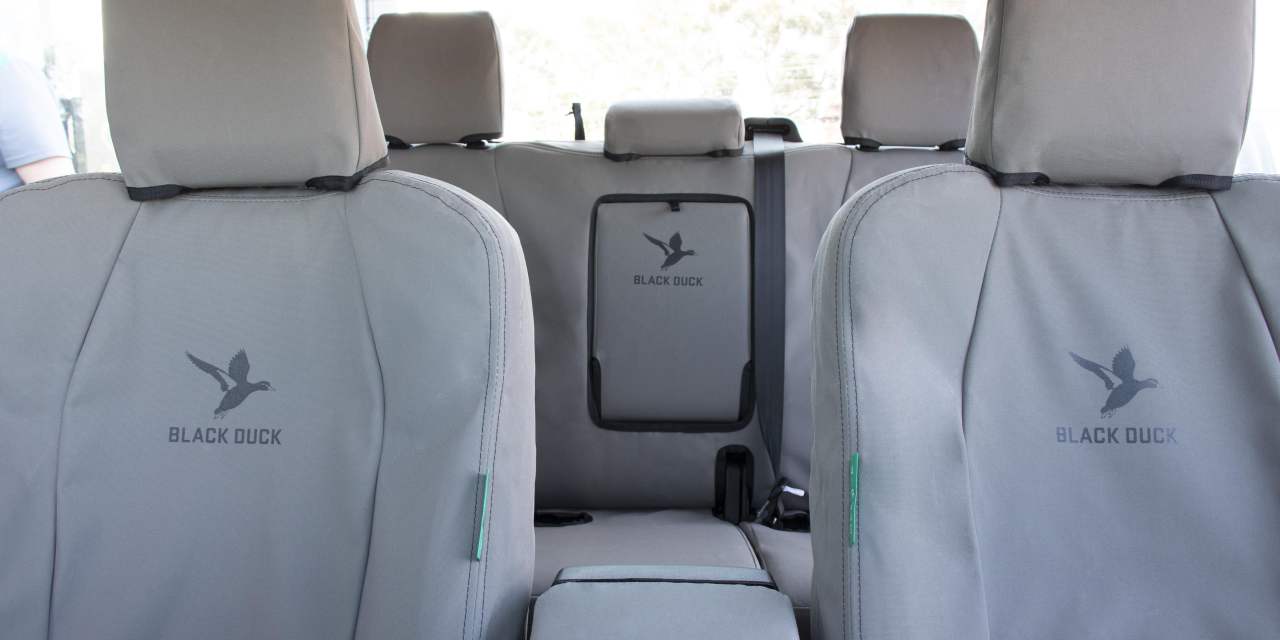 Are you the proud owner of an Isuzu DMAX? Protect your investment with Australian made, heavy-duty seat covers!
We're with the rest of Australia, we just love the Isuzu DMAX. With the latest DMAX being released at the end of 2020 we can't see this love affair ending anytime soon.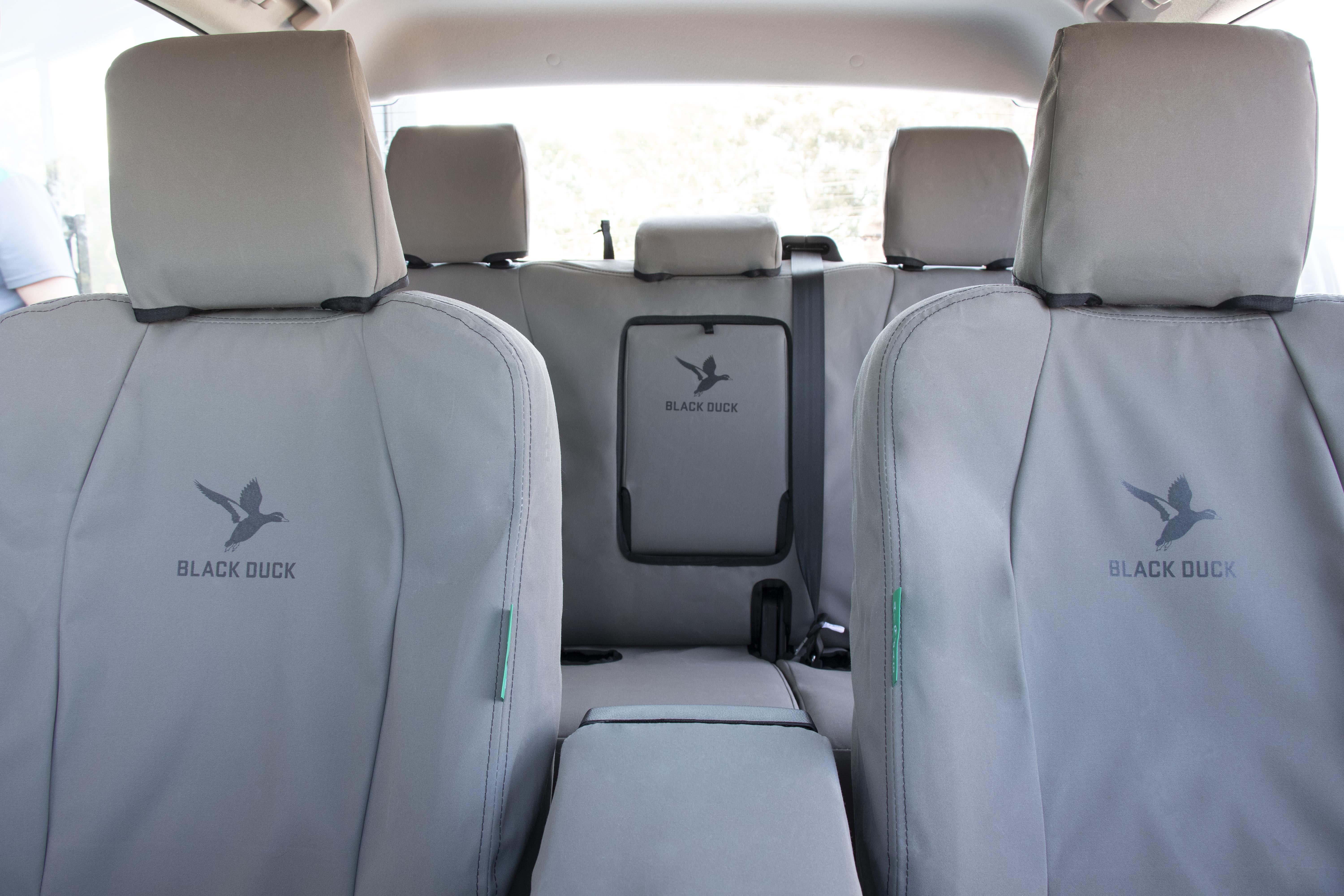 Since it's rebadged release in May 2008, Black Duck has been manufacturing seat covers for the Isuzu DMAX's seats and has continued right through to the very latest release the MY21. We know you can't get enough of this rig and we know you like to put them through their paces so heavy-duty seat covers are a must.
The MY21 Isuzu DMAX has something completely new. The driver's seat comes with a dual seat fitted air-bag! Our skilled tailors hadn't come across something like this before but they took their experience and have created the perfect seat cover. Our seat covers still allow the seat fitted air-bags to do their job!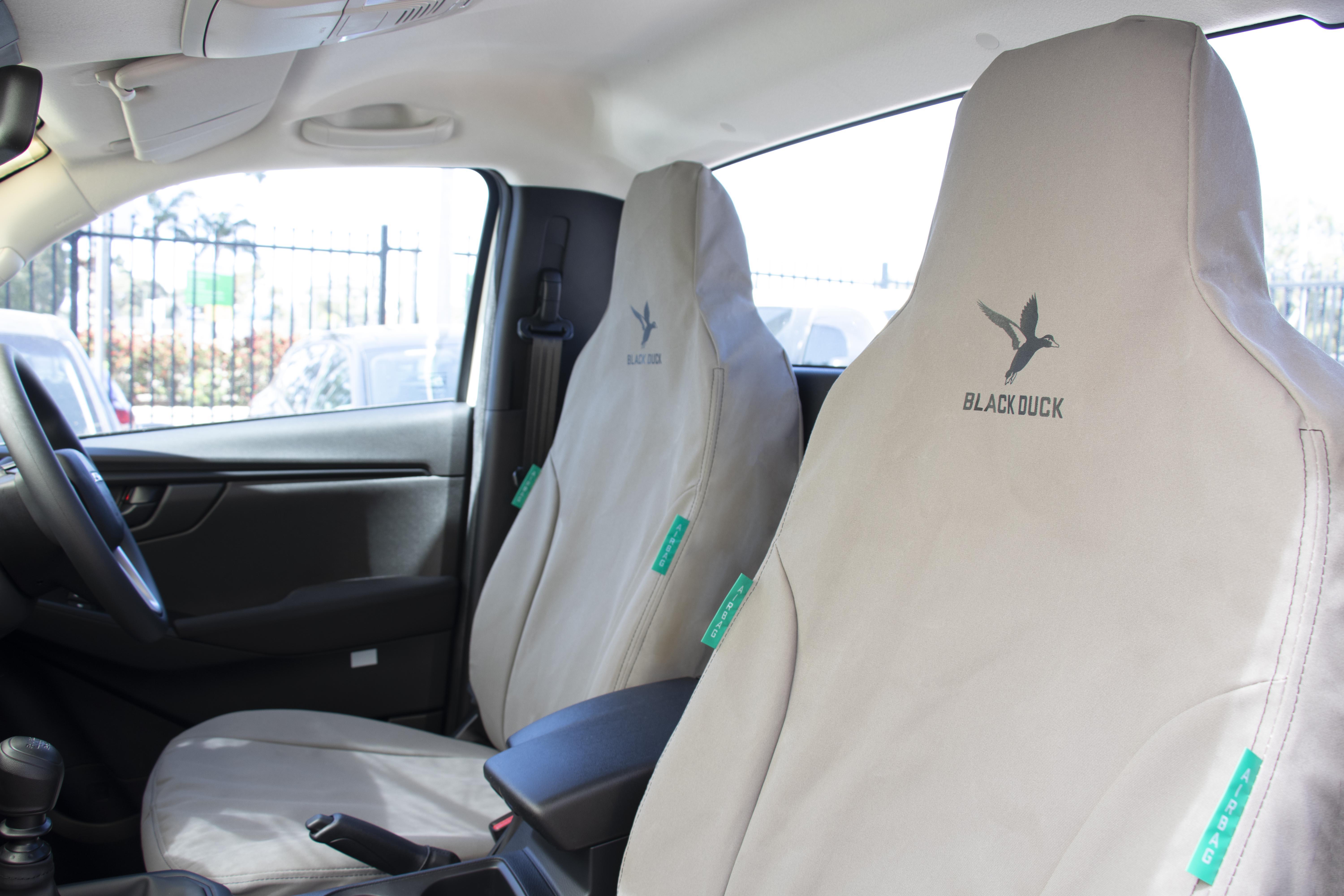 We offer protection for the single cab, dual cab and space cab models. All of the models are made by our tailors and you will not lose any features. For example, in the Isuzu DMAX dual cab, you will still be able to access the rear bench armrest, and it is also protected from wear and tear. Or you can add a centre console lid cover to stop greasy elbows, dog paws or messy copilots from damaging the console lid.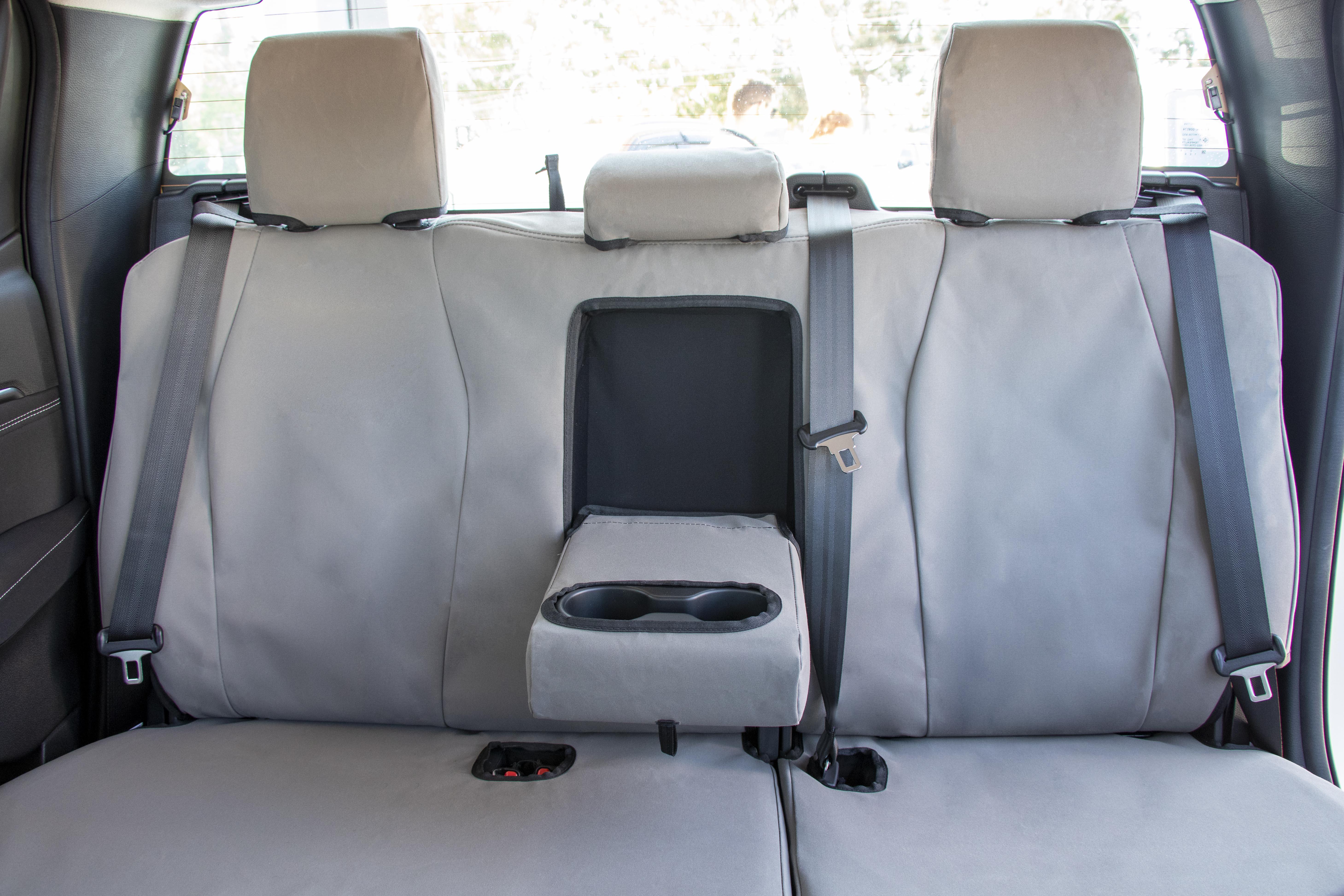 You can choose from our three Australian materials. We recommend you choose the material that best suits your lifestyle.
4Elements – Is exclusive to Black Duck Seatcovers and great for those drivers that like the softer touch, but hard-wearing durability. It has been tested to withstand tough conditions. Featuring a hard-wearing soft to the touch cotton twill surface and a 100% waterproof flexible backing. 4Elements is made for that extra level of protection. Available in Grey or Black only. If you would like more details on our 4Elements range then head to our website via the link.
Canvas – A favourite with our long time Black Duck fans, Our signature 14.9oz Military Grade Canvas, has undergone rigorous testing to ensure it meets stringent Australian standards for strength and endurance. Our canvas is treated using advanced technologies to ensure resistance to water, rot and mildew, is UV resistant and 24hr water-resistant, for vehicles that work hard and play harder! Available in a range of standard and non-standard colours. If you would like more details on our canvas range then head to our website via the link.
Would you like to protect your Isuzu DMAX with Australian made seat covers? Then fill in our online form to receive a quote.