Mazda BT50 Seat Covers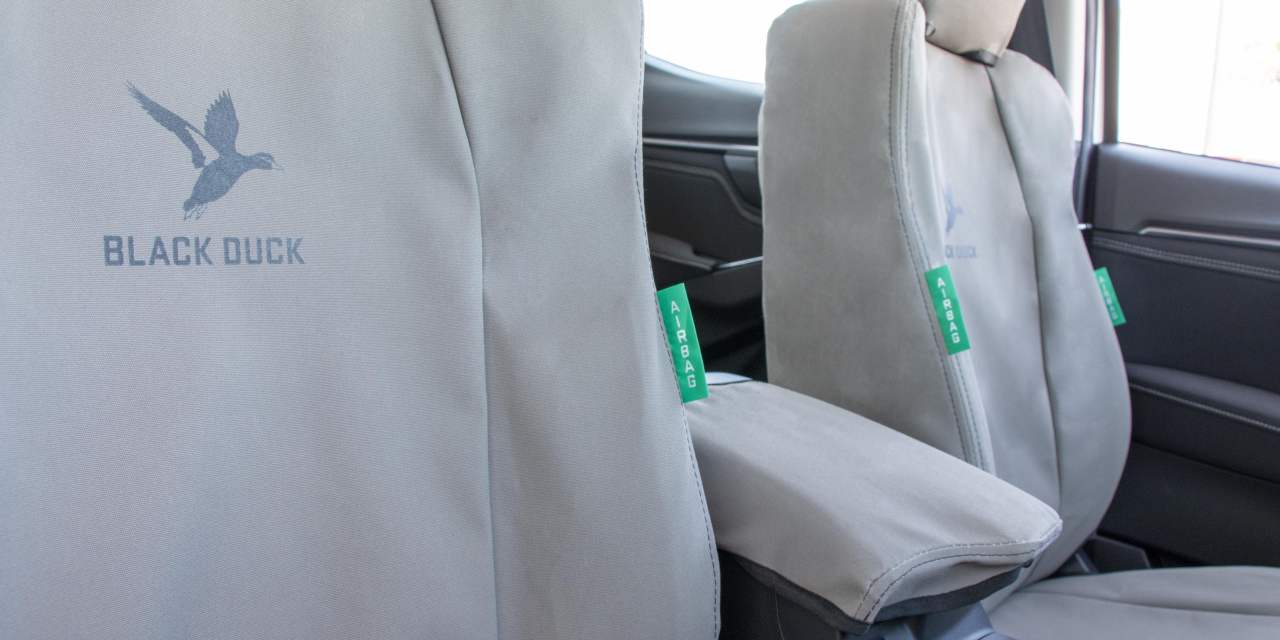 Need we say, these are zoom zoom zooming off the shelf!
Dad jokes aside, the all-new Mazda BT50 seat covers have been created at Black Duck HQ. We have been manufacturing seat covers for the BT50 since June 2006!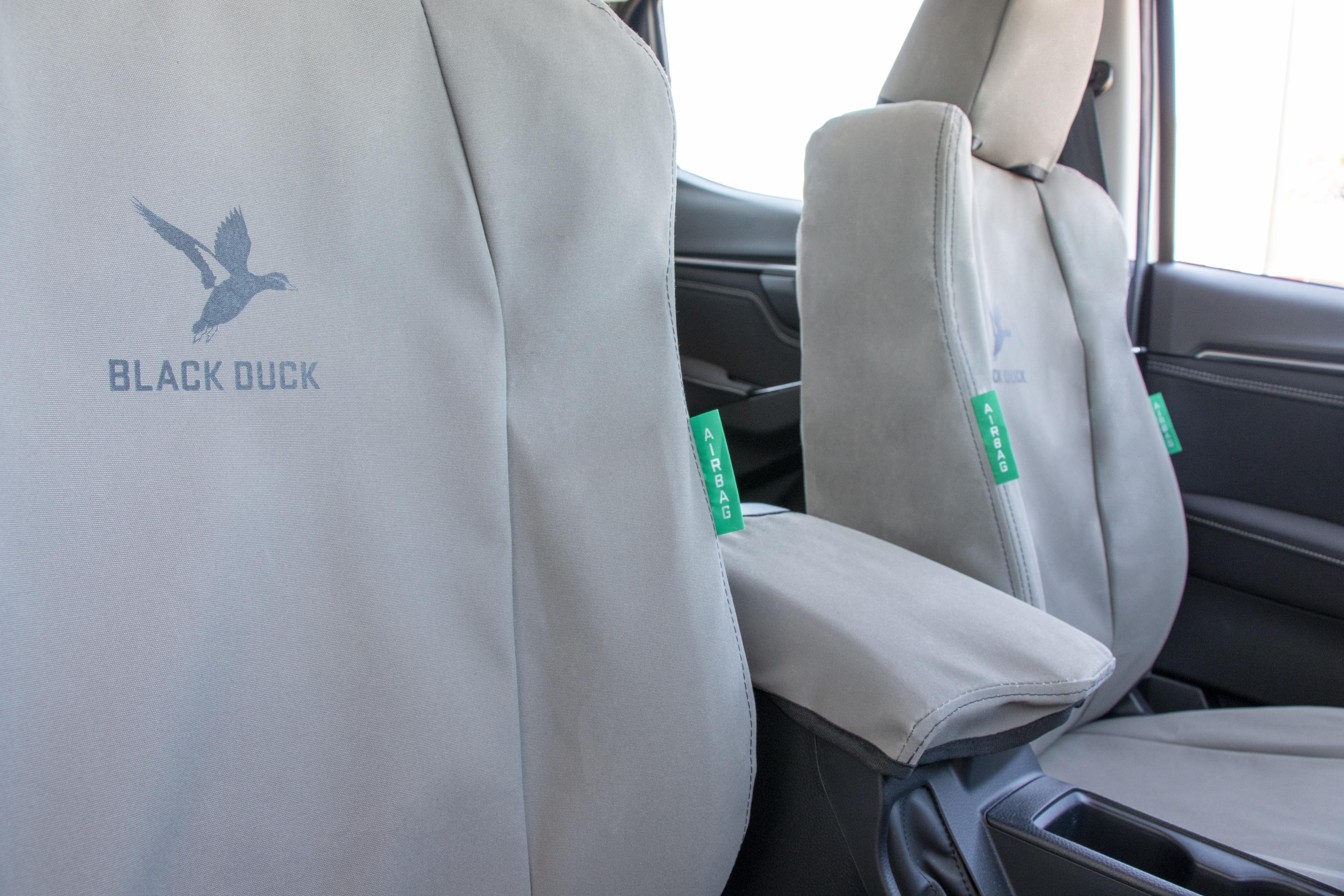 The Mazda BT50 is a real favourite with tradies, travellers and off-road enthusiasts alike. It has been a popular model throughout the years and really suits the tough and often fierce Australian elements and has fantastic pulling power. Black Duck SeatCovers matches this rigs tough and hardworking reputation, with our range of heavy-duty Australian made materials.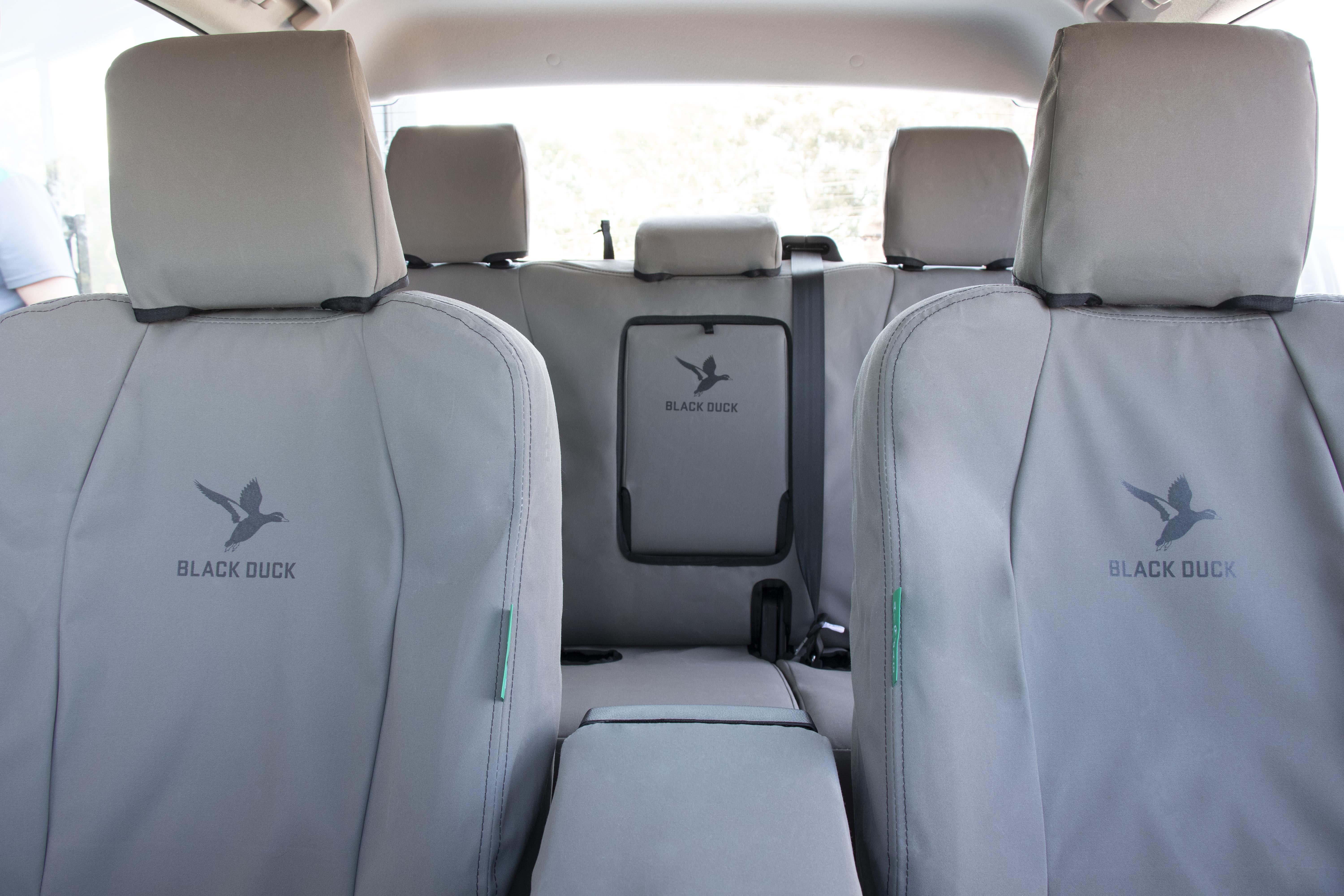 For the newer Mazda BT50's that are fitted with seat fitted air-bags, our seat covers are made with a specialized air-bag seam. In the event of an accident, our seat covers are designed to tear, allowing the air-bag to do its thing! With the latest release in 2020, the driver's seat comes with a dual air-bag system, meaning there is an air-bag inside the backrest of the seat on both the left and right side. But don't worry we have developed our pattern making process to ensure our seat covers meet the Vehicle Standard Australian Design Rule 72/00 (Dynamic Side Impact Occupant Protection 2005). We have even included an extra air-bag seam on the passenger side in case any puts the covers onto the wrong seats. Better safe than sorry!
So all that's left to know is which material will best suit you and your Mazda BT50's lifestyle. Will it be our exclusive material 4Elements with its soft and flexible feel but hard-wearing backing or our Military Grade Canvas? If you're undecided why not read our guide, Which Material is right for me?
Want to protect your Mazda BT50 with the best? Fill in our online enquiry form and receive a quote.