Mitsubishi Pajero Seat Covers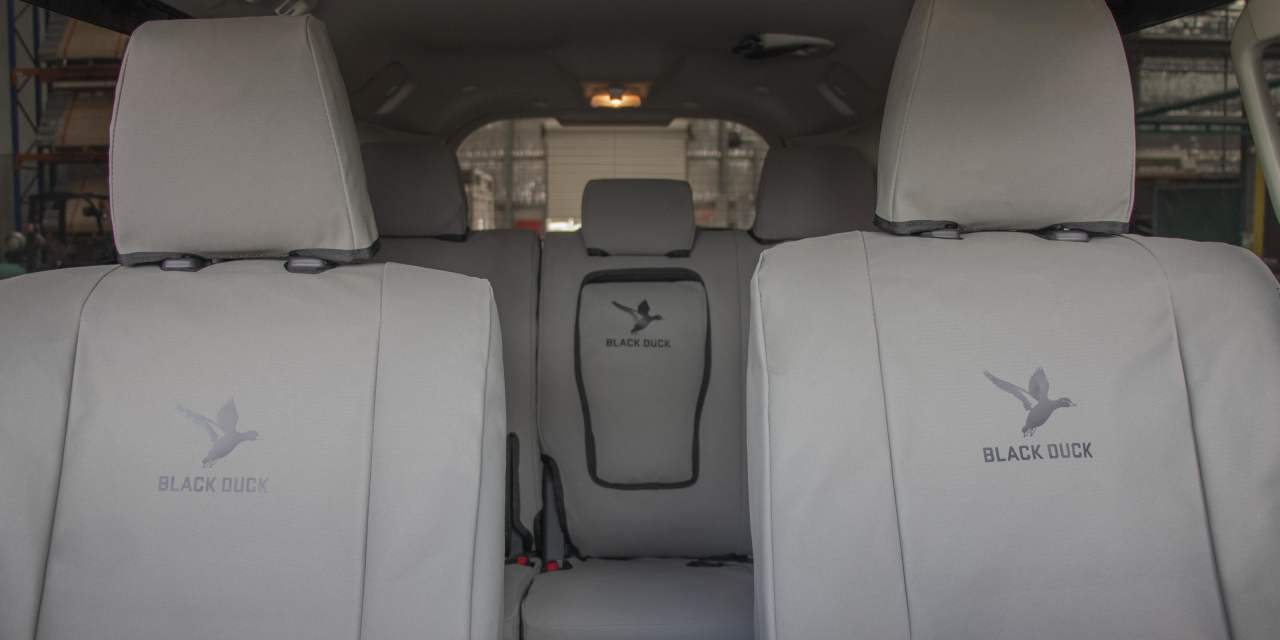 From the Dakar Rally to the Outback the Mitsubishi Pajero is perfect for the harsh Australian Conditions, which is why this one has been in our range since the 1991 model was released.
We have been manufacturing seat covers for this off-road favourite from the NH all the way to the present NT including the sport range.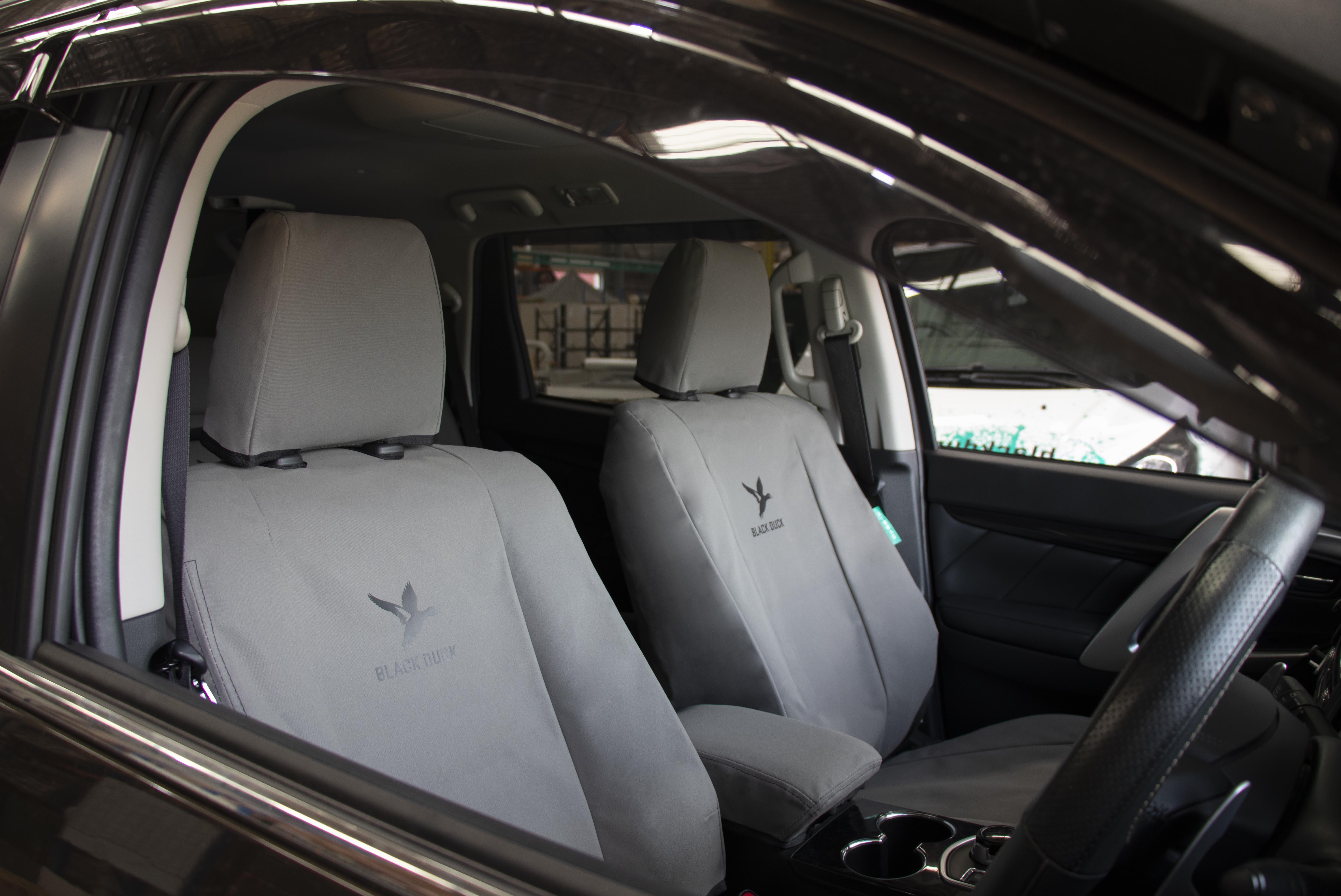 We were sad to hear the news that the 39-year run is coming to an end. So, if you're a serious 4WDer who just loves their Mitsubishi Pajero with a passion, why not protect it forever with heavy-duty seat covers?
We even offer protection for some models console lids. If you're anything like us, we like to make ourselves comfortable when we are driving and we rest our grubby elbows on the console. Even our #blackduckpup's leave dirty footprints when they check in to say hi to the front passenger. This can lead to worn and damaged console lids and it can ruin the look of your interior and potentially damage your resale value. This is why our tailor has developed a console lid cover which is available in our full range of materials.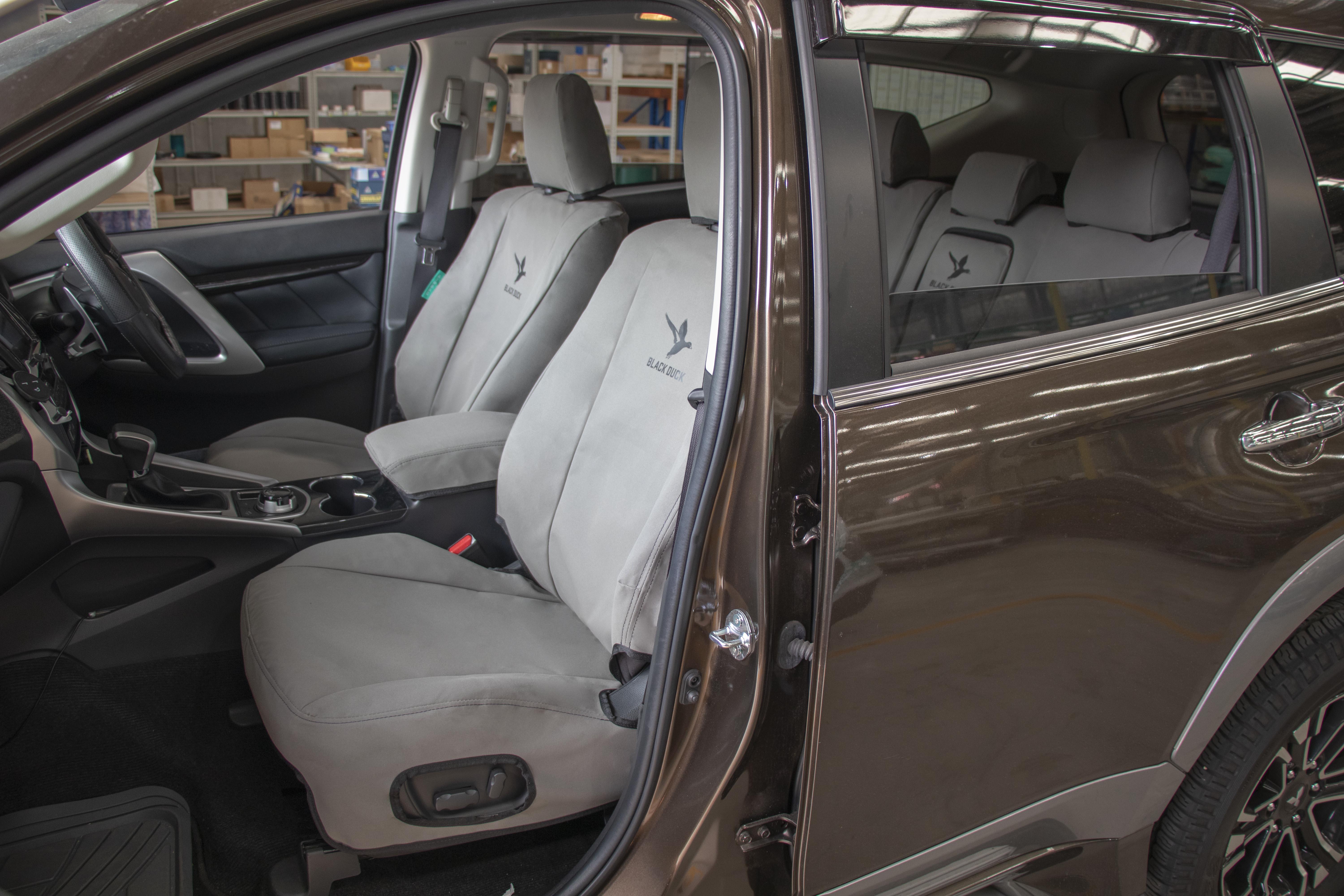 Like all of our patterns, our tailor has allowed access to levers, armrests, cupholders and ISOFIX anchor points. You don't need to sacrifice the little things to protect your seats.
Choosing the correct seat cover material for your rig is important. We offer our exclusive material 4Elements or Military Grade Canvas, if you'd like to learn more about our materials read our handy guide, Which Material is right for me?
Interested in receiving a quote for your Mitsubishi Pajero? Fill in our online form.