Nissan Navara Seat Covers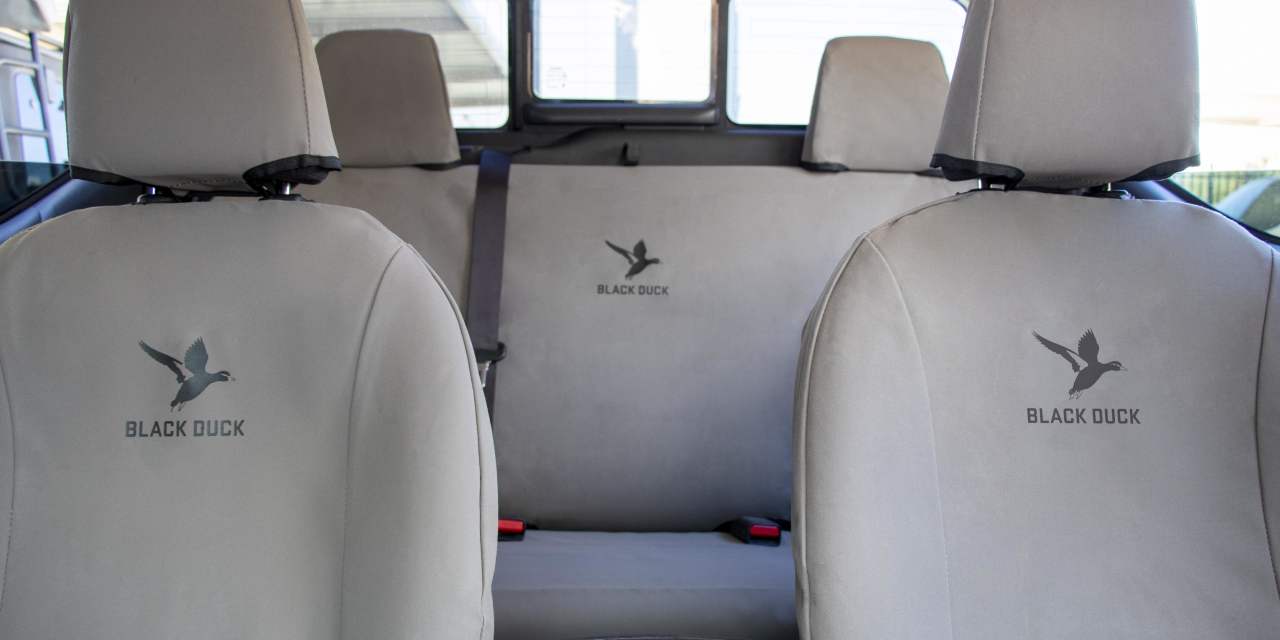 Navara meaning 'Defender', Black Duck SeatCovers = Defender of Seats!
The Nissan Navara, one of Australia's most favorite affordable four-wheel drives since 1996 when it introduced the 2 doors D21 workhorse.
Since then, its range has just gotten bigger and better with time, followed by the different releases of the D22, D40, and D23 models. They also started including all the variety of seating in their range with the Single, Dual, and King Cabs.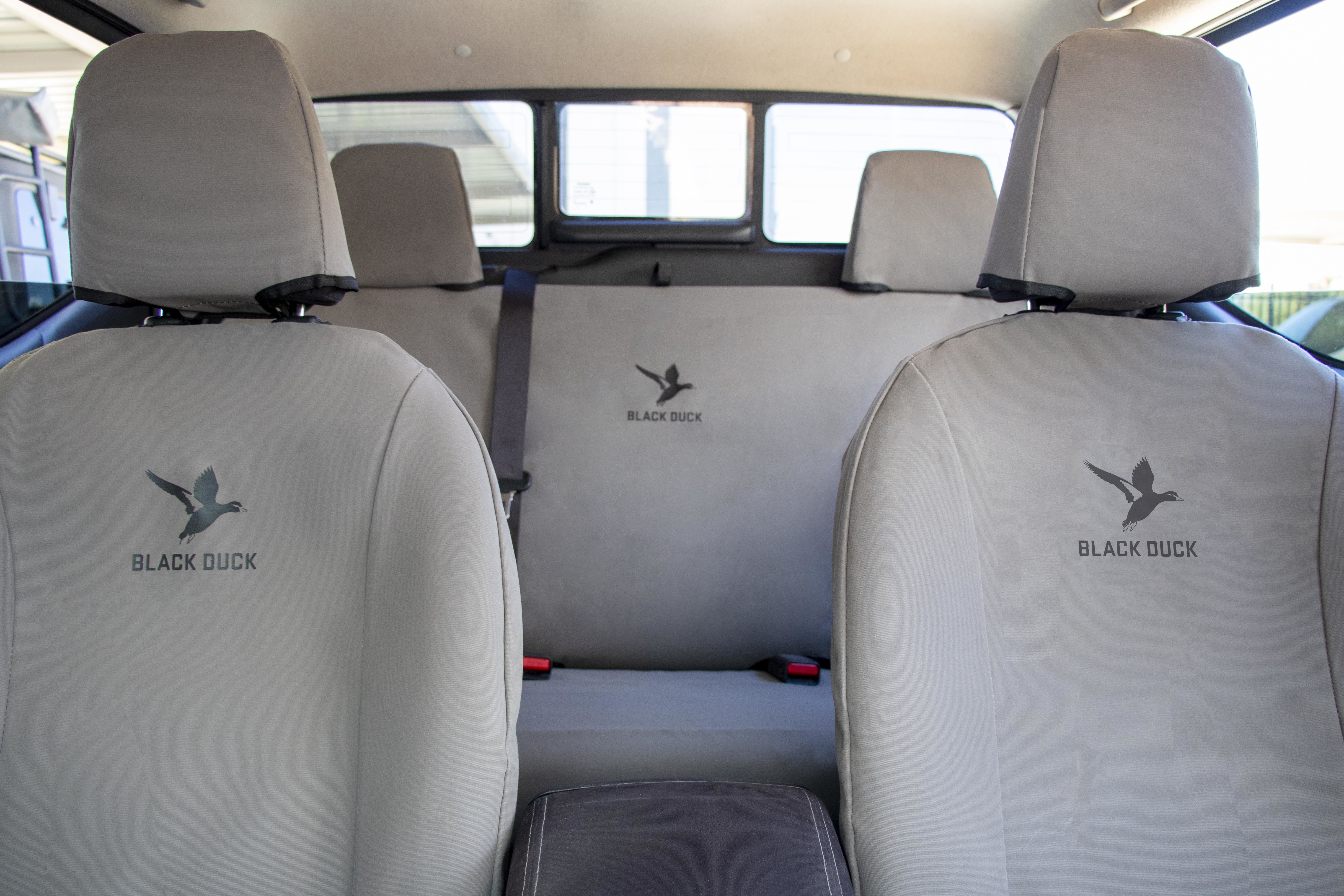 Black Duck has been there for the whole journey, providing seat covers to suit all the different Navaras. It's safe to say that the Nissan Navara is one of the hardest vehicles to find the correct covers to suit your vehicle perfectly. Why you might ask? Well firstly the Nissan Navara was not only manufactured in Australia it was also manufactured in Thailand, Spain, North America & In Brazil. This is why we have to ask so many questions about your model when you request a quote. An example of this is, if you request a quote for a Navara D40 without giving us the country of manufacture there is the risk of you receiving covers that don't fit! The reason behind this is because the D40 was manufactured in Thailand and in Spain around the same time. Same badge, same vehicle but different seating, I know confusing!


For those Nissan Navara models that have seat-fitted airbags, we have that covered too! Our seat covers are made with a special airbag compatible seam. In the case of an emergency, they will not hinder the release of the seat-fitted airbag. Our tailor-made seat covers also accommodate any seat features like armrests, cup holders and levers and for some models, we can even offer a centre console lid cover too.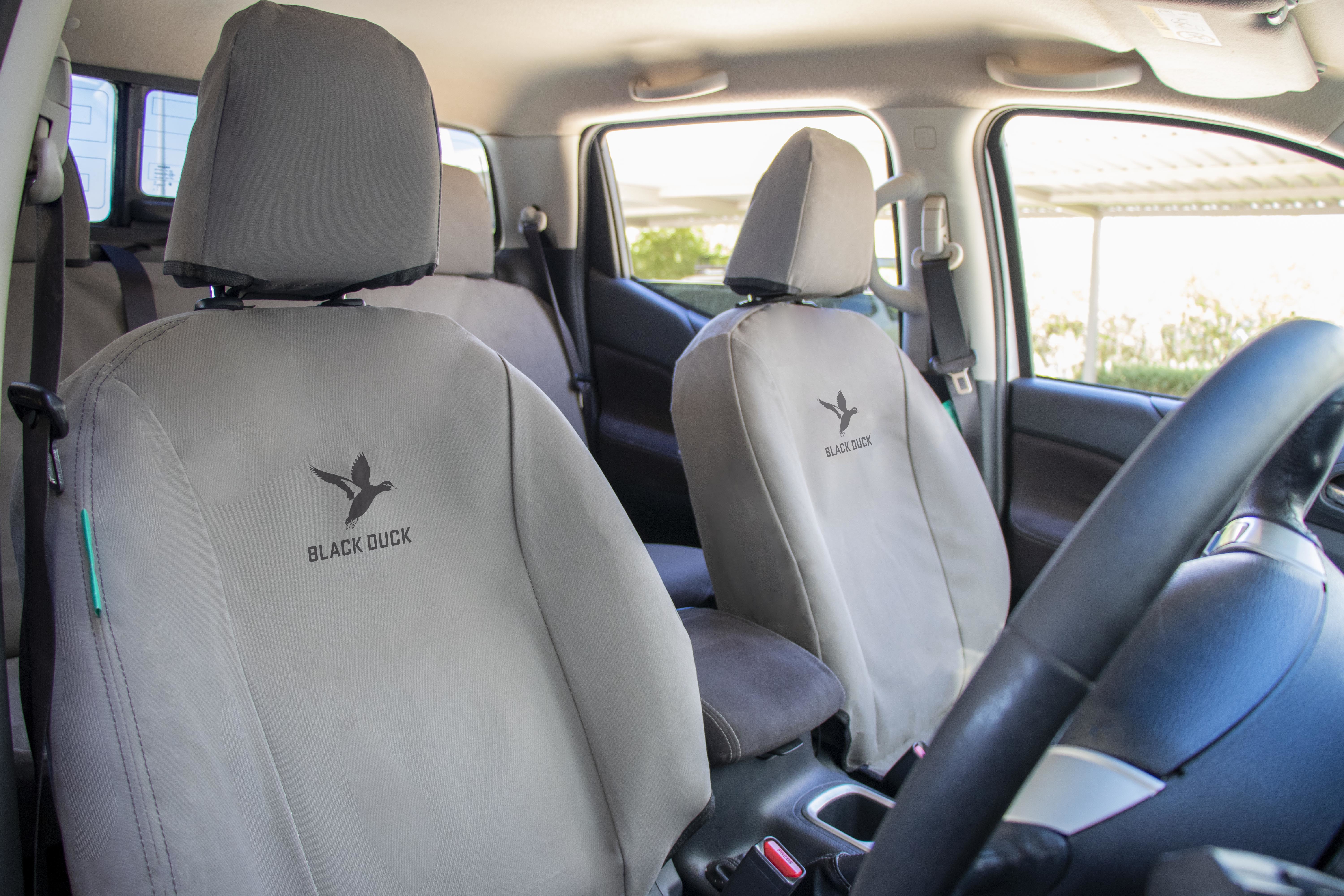 The Nissan Navara is still going strong and Black Duck is there to cover the Navara with all three of our proudly Australian-made materials. We recommend you choose the material that will best suit you and your Nissan best.
So why not treat your weekday worker, weekend playmate to a new set of seat covers?
4Elements – The latest in our range, which is proving to be a favorite too, and is exclusive to Black Duck Seatcovers. It has been tested to withstand tough conditions. Featuring a hard-wearing soft to the touch cotton twill surface and a 100% waterproof flexible backing. 4Elements is made for that extra level of protection perfect for those Nissan Navara fans that like a bit of comfort with durability.
Canvas – The loyal original, our signature 14.9oz Military Grade Canvas, has undergone rigorous testing to ensure it meets stringent Australian standards for strength and endurance. Our canvas is treated using advanced technologies to ensure resistance to water, rot and mildew, is UV resistant and 24hr water-resistant, for vehicles that work hard and play harder! Does that not sound just like a Nav Owner! Available in a range of standard and non-standard colours.
Are you still undecided of which seat cover material would be best for you? Why not read our handy guide, Which material is right for me?