We had The Blond Nomads family test our brand new and revolutionary fabric 4Elements™, here's what they had to say ...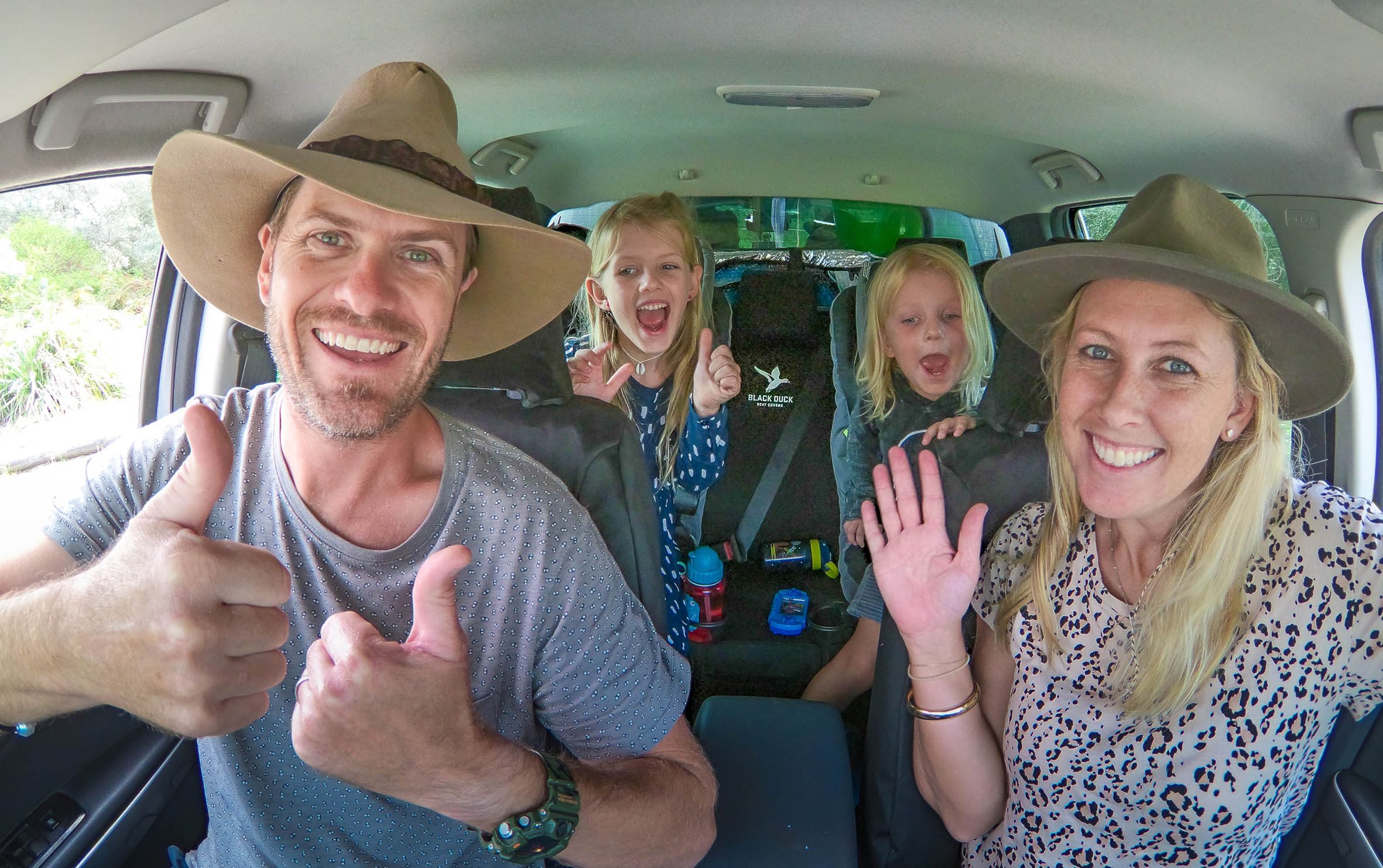 "Parents, Tradies and Pet owners - we are the worst when it comes to keeping our car interior clean right?! It's not like we set out with the intention to have a messy car, but in the blink of an eye, our spotless seats and footwells can become covered in banana smears, chip crumbs, sand and dirty footprints (human or animal)!!
As a full time travelling family there's nothing we love more than setting off for a fun day of exploring and adventure in our Blondie truck and if you take one look at the mess inside our car - you'll know it!
In our defence, we are spending A LOT of time in our rig as we cruise this great Aussie land. We have been to some epic locations, enjoying many 4x4 adventures and are 100% guilty of tossing the kids into their car seats at the end of a big day. They are usually in their wet swimmers with feet covered in sand and clutching some type of snack!
This all no doubt, adds a few marks and mess on our car seats in the process. But not anymore…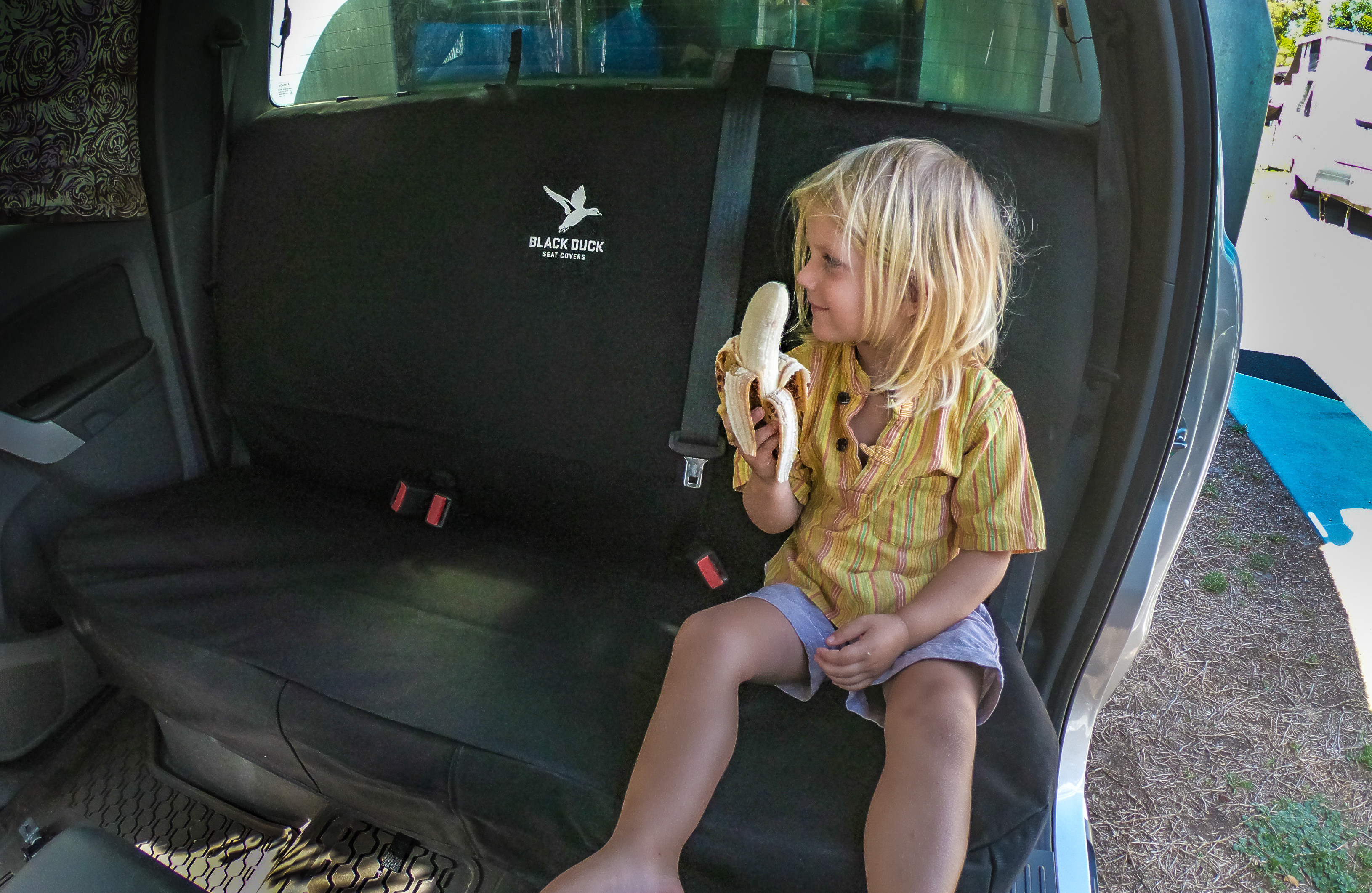 Enter '4ELEMENTS™ Seat Covers'

We were stoked to have the opportunity to install these bad boyz into our beloved Ranger and give them a test drive or in 'tradie talk' give them a real floggin' and put 'em through their paces to see what they are made of!!
These covers are custom made with precision to suit your vehicle make and model and because of this you end up with a great snug fit. Installation of the front and rear seat covers took about 2 hours all up - including emptying the car, giving it a good vacuum and also removal and reinstallation of the kids car seats (the trickiest part by far!). Once the job was done we were set to 'Rock and sausage Roll'!! And wow, don't they look schmick?!
This exclusive fabric is not only heavy-duty and waterproof but is cotton soft and importantly for us, machine washable (or for the lazy/busy family on the go like us, 'wet wipe-able').
When ordering your seat covers you will fill in a form that outlines the make and model of your car and where (if any) the seat air-bags are located. Black Duck's seat covers are air-bag compatible to ensure the seat airbags can deploy correctly in the event of an accident. In our Ranger we have a side air-bag in each front car seat so these are clearly labelled with an 'air-bag' tag.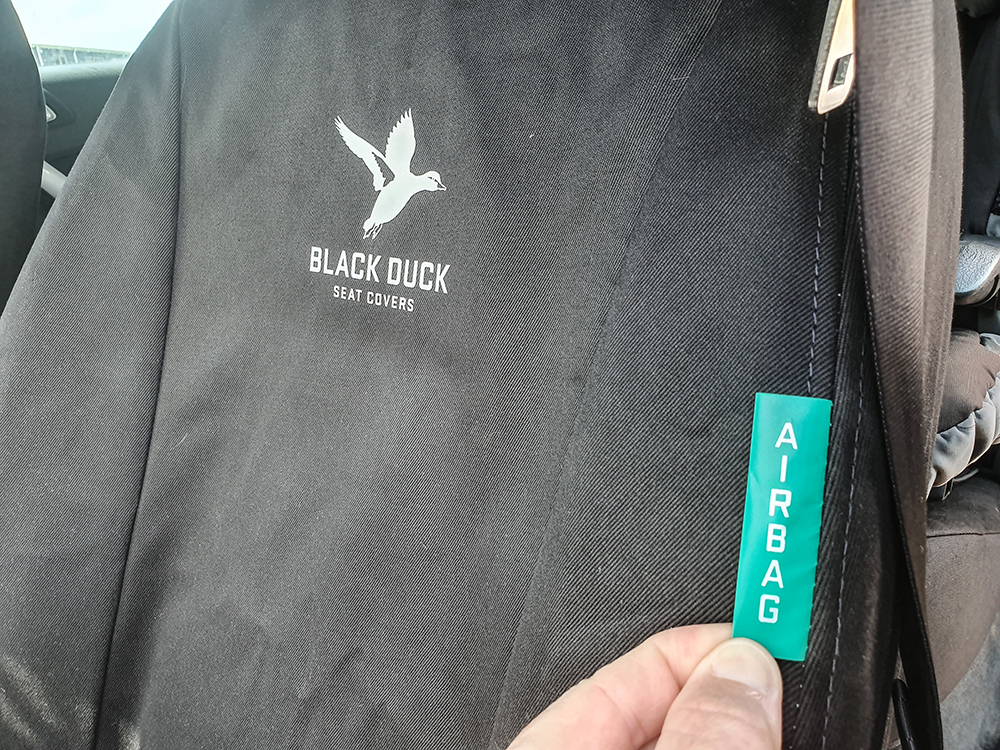 The Real Test
It wasn't long before the kids were up to their usual mess-making antics, jumping in with dirty feet, spilling food and rubbing sun cream on the seats (sigh), but we are pleased to report our seat covers have held up really well and still look like new following a few good 'wipeouts' and vacuums.
We would have loved to install these covers from day one before we set off on our nomadic travels across our sunburnt land. The quality of the covers coupled with the protection they provide is definitely something we'd invest in if we had our time again, especially as we love to support businesses and products that are 100% Australian owned and made.
If you use your car to work hard or play hard we can definitely recommend investing in a set of these seat covers. They look and feel great, keep your original seats in A1 condition and best of all there's no need to be precious with your seats - these guys have you covered!"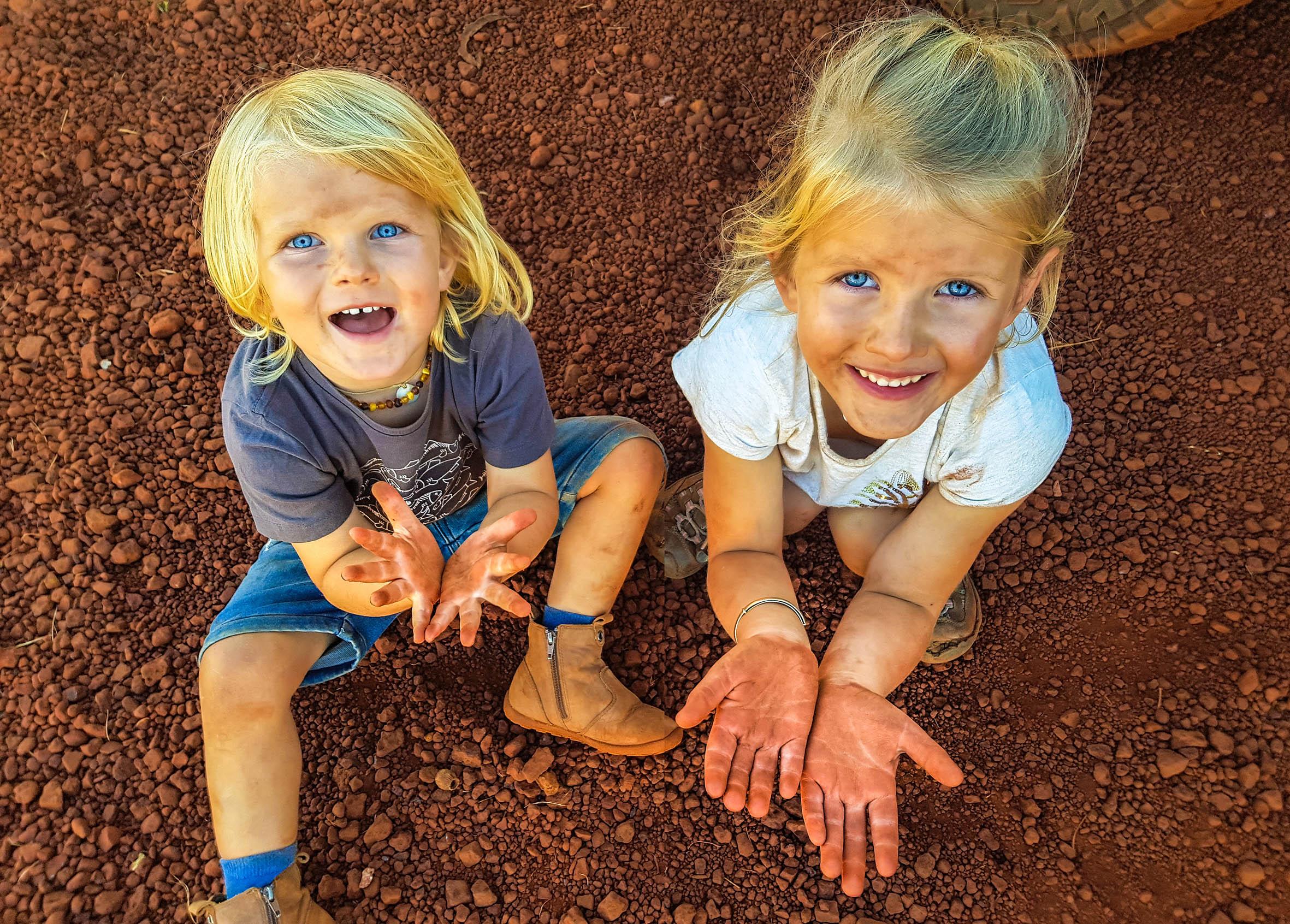 Make sure you keep up to date with The Blonde Nomads #blackduckadventure by following them on Instagram.